Fast Yard Waste Junk Removal Services in Greenacres, Florida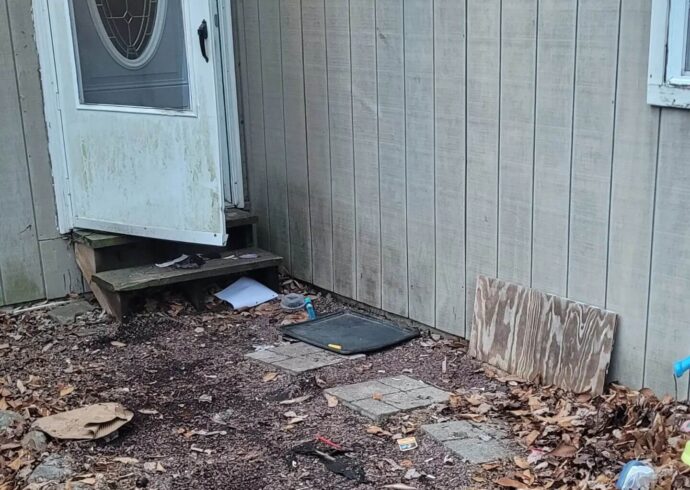 If you're having a hard time with your yard waste junk removal, and don't know what to do with everything you have accumulated, we have good news: our team at Greenacres Junk Removal and Trash Haulers can help you with the entire process. We will make sure that your needs for yard waste removal are covered without problems. We will make sure you don't have to worry about a single step, and your yard will be shining and ready for us in no time.
If you need us, we are here to help. We can help to put your focus on what you want, what you should do, and how the entire space can be decluttered without much effort.
It is important to clear your yard and put in the effort to enjoy it, so don't underestimate how much time and effort the entire removal can take, especially when you think and consider the fact that the junk needs to be removed properly and without leaving it in landfills only.
Yard waste can cause problems beyond just making your yard look messy. Yard waste can make outdoor parties less fun if it is too large or for the simple fact that you can't enjoy a space that is all cluttered. 
It is important to maintain cleanliness for safety reasons and not just to invite people to your party.
After you have decided to outsource your yard rubbish removal or outdoor junk transport, it is important to find the right company. Because we have confidence in our company, we can help you and ensure that everything goes to the best disposal or recycling location thanks to our team's support and experience at Greenacres Junk Removal and Trash Haulers.
We are always available to help you, so let us know as soon as possible.
Think about how much yard waste you have and how much work you do. This will help you keep your yard neat and allow you to rest assured that everything will be properly disposed of while still protecting the environment.
How We Handle Your Yard's Needs & Removals
Sometimes yard waste can be quite large. We want you to have the support you need to get rid of all your yard waste and rest assured that none of it will go to landfills or places that only pollute the environment.
You can also have us collect junk from demolition or shed removal since everything depends on what you have in your yard in the first place.
Yard debris is sometimes more important than trimming the grass or shrubbery. A shed that isn't in good condition or unusable should be removed. You should also consider other types of waste, such as regular rubbish or what you can see in your yard, by taking a quick look.
A large amount of heavy and bulky debris will result from the destruction of a garden or storage facility, including lumber, sheetrock, and plasterboard, as well as door frames and other materials.
It can be hard to dispose of the waste material without a truck. It can also be difficult to load everything.
Make sure to let us know how w can help you, and rest assured that the quotes we provide for anyone in our company are free regardless of what service it is.
Here is a list of our services you can get at Greenacres Junk Removal and Trash Haulers:
---
Greenacres Junk Removal and Trash Haulers is the top company in Greenacres that offers the best residential and commercial junk removal services. Here's our additional services: