Fast Commercial Junk Removal Services in Greenacres, Florida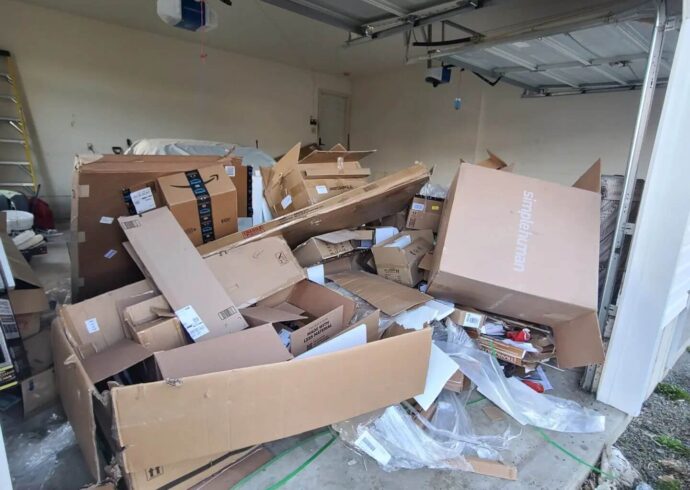 It is impossible to prevent clutter from building up around your property due to your business operations. If you're unable to manage all the junk and trash, it is up to you what to do in most cases since municipal services cannot always provide the help you would expect. There are many services available in the area. We want to let you know that our team can help with your commercial junk removal needs in every possible way, so you're relieved from this dilemma and stress.
Greenacres Junk Removal and Trash Haulers offers the best service and will take care of everything. 
We are a junk removal business, and we make sure that if you need to regularly transport items to transition centers and recycling centers, we will be there to do so for you. We don't like landfills being our main disposal point. We are able to handle all your needs and help you keep the environment green in the process.
For many reasons, we are a top junk removal company. We offer the best junk removal service at a fair price and are committed to helping you every step of the way. When you work with us, you get the following benefits since we care more about your well-being and comfort than any other business in this industry:
You can easily get different payment options with us and make sure you don't have to finance all the process and removal in one go if this removal will take more than a simple pickup or maybe you need recurring services.

We'll do all the heavy lifting, so you don't have to lift a finger. Instead, worry about how we will dispose of the junk and ensure you don't have to worry about anything in this process.
What Does Commercial Junk Removal Help You with?
Maybe you were frustrated that the local junk removal company refused to pick up your junk because of its size, particular materials, or because it was too heavy. Maybe they wanted you to haul the junk off your own, or maybe they just can't pick up the junk you have. All this, we're quite aware of it.
Commercial junk removal involves the elimination of items that are causing a nuisance or annoyance to your space. We are also available to assist with other projects and make sure that the entire removal and all the junk is disposed of properly in the right centers and facilities.
It is all about getting rid of anything that doesn't work or isn't necessary. Greenacres Junk Removal and Trash Haulers can provide any type of junk removal service, as long as it's not hazardous. We will also make sure that you get rid of damaged items, old junk, and regular trash or rubbish in your spaces.
What can you expect from us if you choose this service?
Convenience. Everything is handled, so you don't need to clean up after us or make sure that there is enough space for your commercial property.

Safety, security, and health. Moving junk can pose a danger depending on its type and quantity. Injuries could result from heavy junk's weight and volume. We will meet all commercial junk requirements and make sure everything is handled in the safest and most convenient way—as mentioned earlier.
Contact us today to get your own free estimate and have our team there with you.
Here is a list of our services you can get at Greenacres Junk Removal and Trash Haulers:
---
Greenacres Junk Removal and Trash Haulers is the top company in Greenacres that offers the best residential and commercial junk removal services. Here's our additional services: