Fast Demolition & Roofing Dumpster Services in Greenacres, Florida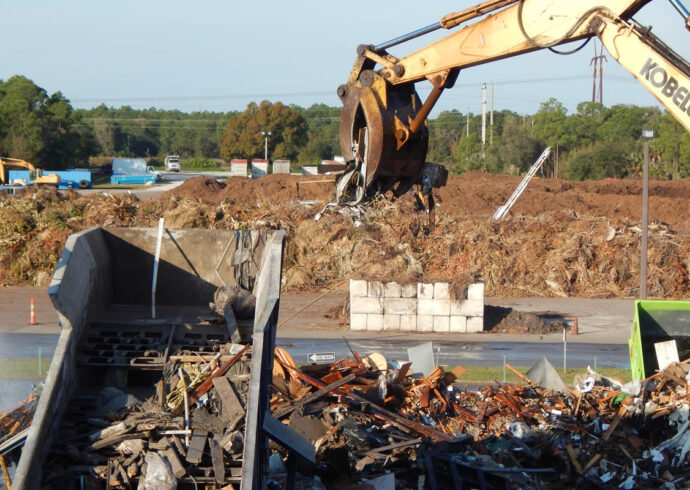 Getting rid of debris and all the waste during a demolition & roofing dumpster services project will always be one of the hardest parts of the process. However, when you have the right place where you can throw everything inside and dispose of it easier than you might have thought before, it won't be such a headache for you. We at Greenacres Junk Removal and Trash Haulers provide demolition dumpsters for your projects, either light or heavy ones.
You only need to contact us and we will deliver the container in the place you tell us to, and you're always free to choose its size. However, if you're unfamiliar with the whole service or don't know which container size is the most suitable for your project, our experts can help. We will evaluate your demolition and how much debris and waste it will involve—an estimate—so we can recommend or suggest a specific size. Of course, you're always welcome to rent more than one container, which is something many of our clients and potential ones ask us often.
Can our dumpsters handle your project?
---
What worries most people that rent a dumpster is how durable and resistant they are. We all know that demolition comes with concrete, wood, tile, and a large variety of building materials that aren't easy to deal with. However, we have made sure that our containers can resist anything you toss inside, including the previous materials.
Therefore, this isn't something you need to worry about when hiring our services and acquiring one or more from our company. Every single one of our dumpsters can help you to dispose of different materials or elements from your property.
Demolition isn't something quite specific when it comes to what you are going to get rid of. This means that your project can be related to demolishing a wall, entire property, getting rid of a roof, floor, and many other parts or elements. Our company is familiar with this and it is why our containers can resist—as mentioned before—several materials.
But what we didn't mention is that you can toss inside roofing, drywall, siding, and many others. Just make sure to let us know what do you plan to throw away and what do you want to do with all the debris or waste in general. If you don't have an idea, we can always take care of the disposal and do what we usually do since you don't have a preference.
Renting it for as long as you want and need
---
We don't have a limit for how long you can keep a dumpster or count on our services. After all, we are no one to tell you how long will it take to finish your demolition project nor your schedule. Therefore, feel free to let us know the scheduled delivery, if you will need pickup periodically and for the days, weeks, or even months you plan to keep the container. We will always there to answer your questions, clear doubts, and make sure you obtain what you need.
Here is a list of our services you can get at Greenacres Junk Removal and Trash Haulers:
---
Greenacres Junk Removal and Trash Haulers is the top company in Greenacres that offers the best residential and commercial junk removal services. Here's our additional services: