Fast Tire & Rubber Junk Removal Services in Greenacres, Florida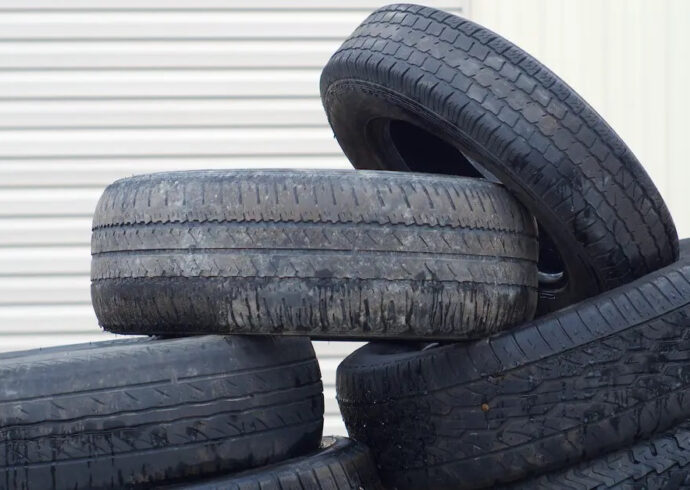 Rubber and tires are not eco-friendly, and this applies to how you can pollute the environment when you decide to get rid of them by just placing them in a landfill or any dumpster or corner in the city. If you have to dispose of rubber, you should be careful and have our team help you with the process. Greenacres Junk Removal and Trash Haulers can help you with everything related to tire & rubber junk removal. With us, you won't have to worry about how the items are moved or how you need to worry about proper disposal without worrying about the planet.
We are experts in salvaging rubber materials and can help you with the entire process. You can be sure that we will look after these valuable items while also taking care of the environment.
It's smart to hire experts such as us. It is easy to forget all about trash disposal when you have our members working on every step since you know we won't make any mistakes while hauling the junk and moving it to the best facilities.
The team will help you complete the task correctly, the first and last time unless you have more needs in the future for personal reasons.
Contact us for more information about how to get rid of rubber tires or other junk. We're happy to provide all of our support for you and the environment when you choose us for this.
Don't Toss Tires or Rubber Anywhere
The first rule: you cannot dispose of them in just any place you think no one will notice there are a couple of tires or rubber in different types of items.
Many cities have tire & rubber junk removal programs. But usually they work directly with business or companies, and sometimes aren't open to the general public. Many business owners and homeowners find themselves in tough situations when their truck tires, or rubber equipment are too worn or damaged to be recycled.
Some of these programs don't accept them all the time. We can take any type of tire or rubber in bad condition and dispose of it instead and help you get it all done without struggling.
More than 810% of the material will be recycled. Tires and rubber should not be left unattended in the trash or next to your sidewalk, and we will make sure to keep it this way.
You can also be assured that the rubber and tires will be disposed of in an environmentally-friendly manner so they do not end up in a landfill. After we have inspected your tires, we will provide all information about the cost and the way it will be handled.
We can help you with any tire or rubber problem that may be affecting your daily life. You don't have to haul your junk away yourself to make it go away. We will help you move and lift all your junk.
Let's be responsible for the proper handling of rubber and tires, so we can continue our eco-friendly mission.
Contact Greenacres Junk Removal and Trash Haulers to get more information. We are happy to provide a free estimate and take the time to help you think it through, so don't feel pressured about hiring our services right away when you can take the time, consider the options, and finally, contact us when you're ready after the quote.
Here is a list of our services you can get at Greenacres Junk Removal and Trash Haulers:
---
Greenacres Junk Removal and Trash Haulers is the top company in Greenacres that offers the best residential and commercial junk removal services. Here's our additional services: