Fast Large Residential Projects Dumpster Services in Greenacres, Florida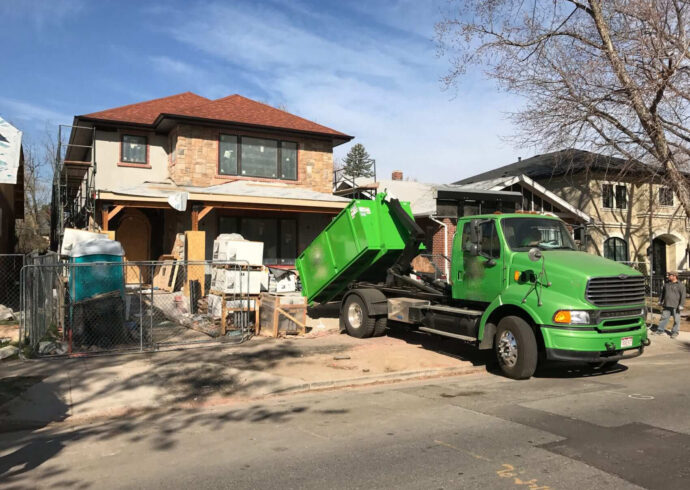 When you own a house or residential property, you not always want to carry out small projects like painting your walls or just adding a new wall—maybe demolishing one. Sometimes, you want a big change that involves a lot of work but you know it will be worth it at the end of the day. However, if you're considering this option you must keep in mind that it will take patience, time, and for you to handle other aspects and tasks you probably haven't considered or evaluated yet.
Like, for example, how are you going to deal with all the debris, junk, or trash from your project? One of the biggest challenges with Large Residential Project Dumpster Services is that they involve processes such as storing all your belonging, disposing of the junk or things you don't want nor need anymore, and of course, get rid of all the waste. Not in this specific order, but you will have to go through them to be able to carry out your project.
So far, not that good, right? At Greenacres Junk Removal and Trash Haulers, we can help you with the part of disposal and even storing. How? By providing you the container—or containers—you need for your large project.
How does our service work?
---
If you have a residential project in mind, a large one, we will make sure to provide you with containers that will help you to:
Free yourself from junk and trash.

Dispose of all the debris or rubble while carrying out your project.

Dispose of everything safely and without struggling—not only debris.
Making this happen takes a lot of work, but we are here to help you with everything you need, so there's no reason for us to complain when we are also confident about what we do and offer. Now, what do you need to know about this service in specific?
We will start by letting you know that we have different container sizes that are going to meet your disposal needs, and even if you fill one or many of them, we will always come with empty ones. Something that many people don't know about Dumpster Services, especially for large projects, is that it isn't about just leaving the containers and wish you luck. We make sure to deliver it, place it in the right area where you can use it without the container interfering in your project.
Our services also include picking up, empty the container, and returning it once it is done. In this way, you can continue to toss all the waste of your project and ensure that you won't have to deal with rubble and junk all over your residential property.
How to access it
---
It is as simple as calling or emailing us. Also, you can contact us using our website and requesting a dumpster online. We always encourage our potential clients, and even current ones, to ask all their questions before renting a specific dumpster from us. Therefore, don't hesitate to let us know your doubts or ask us as many questions as you have to ensure you're happy with what we offer.
Although we can assure you that our Large Residential Projects Dumpster Services will meet all your needs.
Here is a list of our services you can get at Greenacres Junk Removal and Trash Haulers:
---
Greenacres Junk Removal and Trash Haulers is the top company in Greenacres that offers the best residential and commercial junk removal services. Here's our additional services: