Fast Light Demolition Removal Services in Greenacres, Florida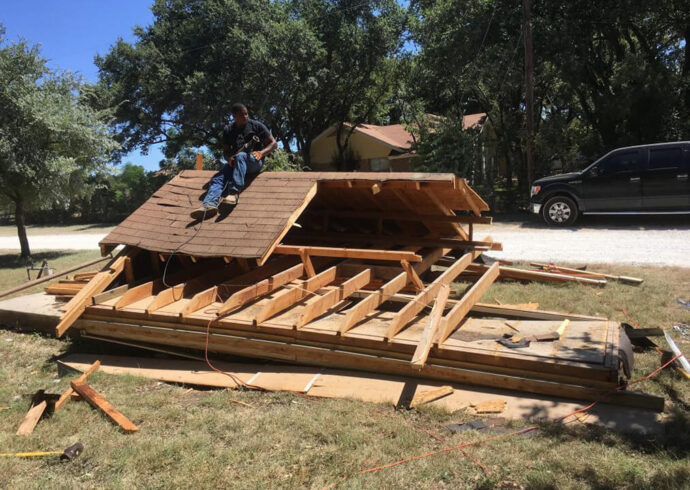 The process of tearing down the building, usually under controlled circumstances like us, is referred to as demolitions. If you are looking for light demolitions, then we can help. The massive and light demolitions are sorted as per the size of the structure or building.
Our company offers light demolition. Structures like patios, staircases, condos, trailers, etc. are treated by our experts. These processes must not be tried by inexperienced people. That is why experts like us exist.
Our company Greenacres Junk Removal and Trash Haulers offers the most advanced and efficient processes. We not only demolish the structure under controlled circumstances, but we also take or haul away the debris as well.
Various famous and highly reputed people in the state of Florida avail of our services as our experienced professionals take care of every small detail and provide the desired results. Why don't to call and get free quotes?
Why Do People Like US
---
This is because we have the most professional outlook. Also, we lead by example. And this is mainly due to our certified and trained employees. They seem to know better than anyone regarding the job. So, you shall be in no hands better than ours.
We also provide various discounts and offers. We are used to delivering services at discounted prices. This helps us reach more customers. Also, instead of looting the customer, we try to add value.
Light demolition doesn't mean the process does not involve risk. It must be done with care. Thus, you shall never try it on your own. Our company shall aid you with that. Therefore, we have employed professional and experienced people.
Our company holds a track record of tons of happy and satisfied customers. So, it would not be a wrong decision at all to choose us for light demolition. We exist in the market for the last 24 years. This experience has taught us everything.
With our assistance, you can get the task done in a figuratively lesser time as we hold expertise in light demolition as well as hauling services. Our company is registered, insured, and licensed. And this shall be more than enough to let you believe us.
What do We Take Down
---
If you chose us as then, we would be glad to tell you about our broad range of structures we demolish.
We help to demolish a large variety of items or structures. Some of them have been listed for your reference: –
Patios

Decks

Hot Water Tubs

Interior Structures

Walkways

Sunrooms

Garages
Has it been a long time that you have been looking for someone to demolish some of the old structures? Is the answer, yes? If it is, then it is the right time to get to us. You shall never delay the process as it signifies the owner's taste. And one must keep himself updated.
We prefer going as per your schedule. So, it would be your call. Hurry up!! Get your quotes from our experts before the offer ends. With our company Greenacres Junk Removal and Trash Haulers, you shall get the most fantastic experience.
Here is a list of our services you can get at Greenacres Junk Removal and Trash Haulers:
---
Greenacres Junk Removal and Trash Haulers is the top company in Greenacres that offers the best residential and commercial junk removal services. Here's our additional services: