Fast Demolition Waste Services in Greenacres, Florida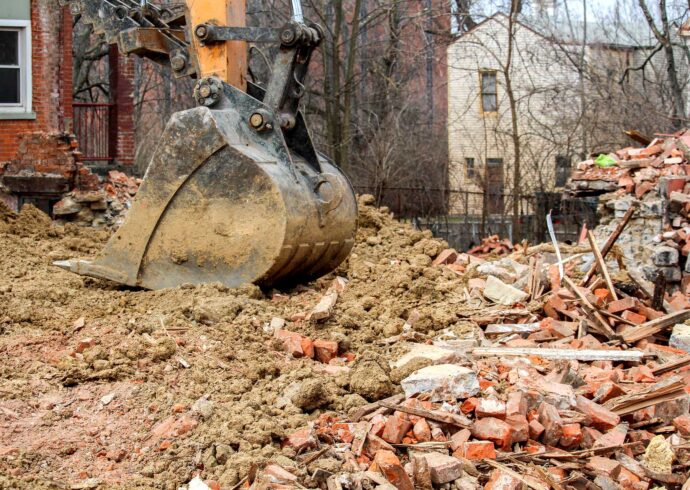 Are you fed up with the haul accumulation around you or the foul smell dissipating out of it and just waiting for the expertise treatment? Then nothing to worry about as we are not in a hurry; we at 'Greenacres Junk Removal and Trash Haulers are here to serve you in all possible ways and to listen to you with calm and comfort.
The deposition of any undesirable object surrounding us can be disturbing, and the area is prone to get affected by infections or disorders. Mounted demolition waste materials seem to be unhealthy and can be toxic.
The debris of unwanted materials from the destruction of construction are mannerly vacated by us. The idle collection of concrete, wood products, asphalt shingles, brick and clay tile, steel, and drywall. Demolition processes become common now, and dealing with them requires experts' hands.
Clearance of junk or trash leads to the divine direction towards an active life. It is evident that every new construction results in some destruction, and that may be of buildings, bridges, roads, or other layouts. And from there, our job initializes; we assist with full command on any size of the chaos and clear it out in no time.
What we work for
---
Our professionals are highly skilled and have extensive knowledge of the latest technology and continually stays up to date. We are trustworthy in the market and known for our honesty. Some of the services we are providing to the public are as follows:
Commercial Demolition

Light Demolition

Concrete Debris

Trash or Construction material

Old Furniture

Kitchen Appliances

Bathroom Appliances and Equipment

And many more services
We are licensed, insured, and bonded. We keep our words, and the previous record is evidence that we never double thread — every site composed of distinct demolition and should be handled contrarily. The area will be swept, holding the neatness and healthiness.
Why we are different
---
We are on-demand into the market and for only the reasons of our timing and budget management. We are on time and work on the scheduled timeline accordingly. We are pocket-friendly and fit your budget easily. We are experienced and are capable of handling any weights with adequate equipment available.
We stay on our promises and deliver a stunning job. Our crew members are decent and hardworking, who will be working undoubtedly praiseworthy employment.
To keep your position on the peak, you always have to operate consistently will the same efforts. We offer extraordinary performance every time fulfilling your satisfaction and needs.
Take the benefits of our services and vanish the accumulation as soon as required. Pick up your phone and contact 'Greenacres Junk Removal and Trash Haulers' and forget about the rest headache.
Every corner would sparkle, and not a bit could be seen once we had finished up with our job. We satisfy a number of customers with positive responses. We present to you the quality work, and you yourself would appreciate it, just provide us an opportunity to work for you.
Here is a list of our services you can get at Greenacres Junk Removal and Trash Haulers:
---
Greenacres Junk Removal and Trash Haulers is the top company in Greenacres that offers the best residential and commercial junk removal services. Here's our additional services: