Fast Tire Recycling & Junk Hauling in Greenacres, Florida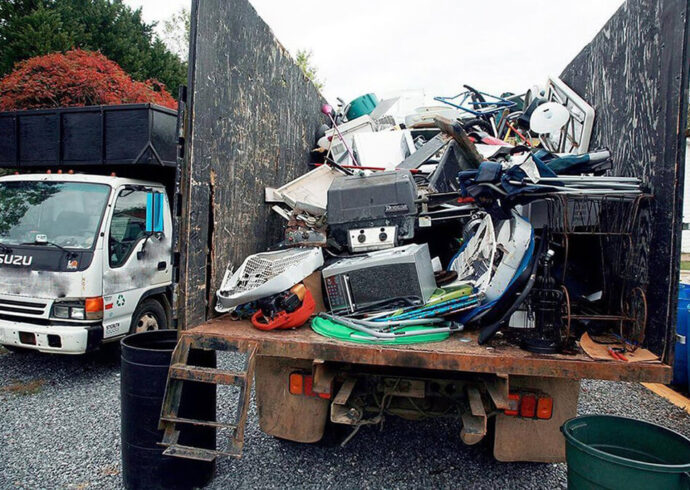 Do you ever just find unnecessary and irrelevant waste and junk in your household or your commercial property? Do you always keep on wondering what you can do to manage and maintain it properly? Here at Greenacres Junk Removal and Trash Haulers, we can provide the best and the fastest junk hauling service you can ever experience across the entire state of Florida.
Junk hauling is a service that we, as a company, have been doing for more than 40 years now. It's a task that many of our expert and professional junk collectors and waste disposal and management experts find easy to do.
No matter how difficult or challenging certain junk can be hauled, we have an answer to that.
Why Do People Choose Us?
---
Usually, people look for the experience of a certain company or certain personnel. With the experience we offer, it's a guarantee that whatever your junk is, we're readily equipped with the right and the correct resources, equipment, and materials – even the skill and the knowledge to properly haul the junk you want to get rid of.
You can trust us and our junk hauling process because it's something we've been doing for decades – we never let our clients down with everything that we offer.
Give yourself a break and let us here at Greenacres Junk Removal and Trash Haulers handle your junk hauling activity. You can be given the assurance that all the waste, trash, garbage, and junk you need to get rid of will be handled in the best, safest, and most efficient ways possible.
You'll never need second opinions about the quality of our services – take it from the feedback and the testimonials our clients left for us; you'll never be disappointed at what we have to offer.
So, don't hesitate to give us a call – we'll send you an estimate of the services you need for no cost at all! You are just one call away from experiencing a whole new level of waste management!
Here is a list of our services you can get at Greenacres Junk Removal and Trash Haulers:
---
Greenacres Junk Removal and Trash Haulers is the top company in Greenacres that offers the best residential and commercial junk removal services. Here's our additional services: