Fast Rubbish Junk Removal Services in Greenacres, Florida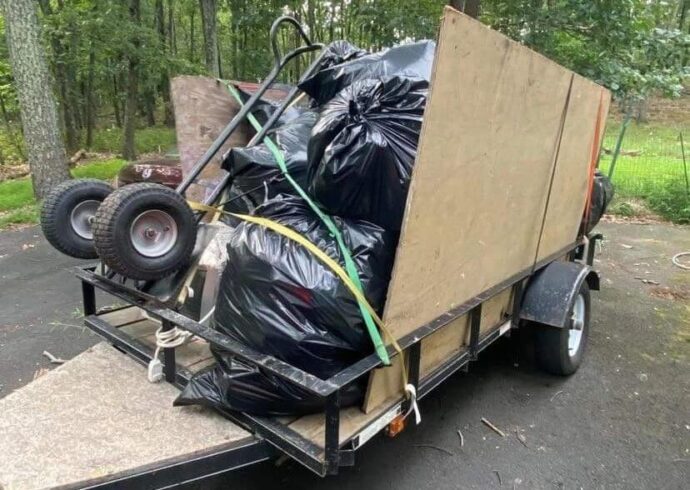 You don't have to be a commercial property owner to need general rubbish junk removal service since we all have to deal with it at some point. Especially when municipal services can still be used to dispose of rubbish, but they may not have the capacity to handle all of it based on how much you generate each day and how often you need the removals to be. They also might not be able or willing to help with junk generally because they are limited in what they can dispose of. 
Fortunately, Greenacres Junk Removal and Trash Haulers offers all the support you need for this, and we will make sure that your disposal is done as recurring services or one-time pickup based on what you request from our team. 
We can take care of all your junk and dispose of it. We understand that not all owners want one-off pickups. Others prefer a regular service. We can offer both, as mentioned before, and all you have to do is to let us know beforehand and notify us what type of property you have.
We are the best in rubbish removal. Anything you have in your bins and place, we will take it. We will also move your junk and other items to the best facilities for recycling or disposal if you ask.
We will recycle your trash as efficiently and often as possible, and you won't even have to lift one finger during this whole process since we will make sure everything is done in no time.
Rubbish Removal Prices in the City—Recurring or Not
It can be difficult for you to price rubbish, especially if it is a recurring service, but we will do our best to provide you with a quote right away.
What will it be based on? Mostly on the volume.
Volume is the amount of space that your trash takes up in our trucks. This is what we consider when estimating. It's much easier to get a quote in person than to get an exact cost for this reason as well.
The estimate will also include how we support you with the heavy lifting and full removal.

How do we load the truck for you with all the rubbish?

If the service is recurring or not.
We are happy to answer any questions you may have or make special requests about this service, so feel free to request anything you want from us.
We can lift heavy items and take care of regular rubbish. If necessary, we will clear out your junk and prepare the space. This will allow you to immediately use the space with your family.
All of our clients should be aware of the ethics and importance of waste disposal and recycling. A professional rubbish disposal team and an ethical team can help reduce your company's environmental footprint and avoid penalties and fines for poor rubbish disposal.
For more information, you can opt for this:
Contact us by email, phone, and our contact form.
The truck team will reach out to you approximately 15-30 mins before arrival to inform you about our arrival time.

We will evaluate what you have to get rid of and give you an all-inclusive price quote.

After we're done, we will sweep up all the rubbish.
Contact Greenacres Junk Removal and Trash Haulers today and get all the help you need.
Here is a list of our services you can get at Greenacres Junk Removal and Trash Haulers:
---
Greenacres Junk Removal and Trash Haulers is the top company in Greenacres that offers the best residential and commercial junk removal services. Here's our additional services: