Fast Office Clean Outs & Services in Greenacres, Florida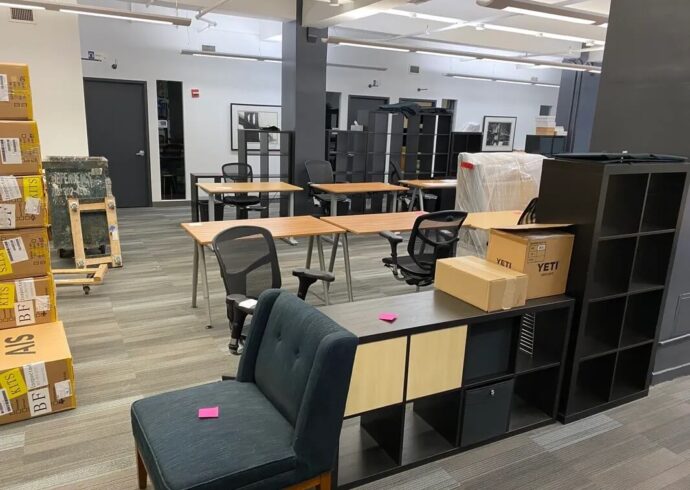 Our reliable and professional team will quickly load all of your office furniture and appliances to make sure that the office is all decluttered and that you don't have to worry about a company that does office clean outs the wrong way, especially considering how crucial this entire process and task is to ensure the office is ready for new people, for rent, or just any other purpose.
When you decide to work with us, this will allow you & your business to finish office clean outs in time. And you can prepare the area for new equipment. 
We will make sure junk and unused items do not become a problem for your office. All items will be safely and quickly removed so that they can either be recycled, disposed of, or donated. All junk will be taken away quickly, and you must know that we pride ourselves on our commitment to recycling. We want to be there to help you with all your cleaning needs for your office and make sure everything is moved to recycling facilities.
All office furniture can be recycled when we clean out an office. We pride ourselves on our ability to recycle more than 90% of the items we remove—as briefly mentioned earlier. And we focus on getting all items to recycling centers and transition centers while ignoring landfills. This allows us to concentrate on what you actually need, and you won't have to face any repercussions for the disposal option chosen.
How Our Team Is There for You
Our company provides a professional service to clear out your office of all non-hazardous material. We'll take out all junk and clean up the office so that you can keep only what you need, and if you need a full removal, we will just make sure to clean out everything, including:
Office debris.

Cubicles.

Office equipment.

Copiers & computers.

Printers.

Appliances.

All furniture that is old or damaged.

The list goes on based on what is in your office.
Now the question is: How do you get the team to cooperate with you in providing this service? It takes only a phone call or an email to get in touch with us, or you can always use our contact form.
You can have work done the same day or schedule an appointment to fit your busy schedule so our team can get there, give you a quote, or finally start the process based on how you want to approach this. 
Your office doesn't have to be closed. Based on how much junk or difficulty it is, we can clean your office in record time. We will also do it without disturbing your daily activities and ensuring everything remains the same or even better.
Rest assured, the estimate we give you is based on your budget and available funds, as well as the work required for this office cleanout. We can also provide estimates that are flexible to accommodate additional days or requests for same-day service, and we will focus on how everything can be done by our members in several offices if this is the type of help you need when requesting the service.
Here is a list of our services you can get at Greenacres Junk Removal and Trash Haulers:
---
Greenacres Junk Removal and Trash Haulers is the top company in Greenacres that offers the best residential and commercial junk removal services. Here's our additional services: