Fast Storage Unit Clean Outs & Junk Services in Greenacres, Florida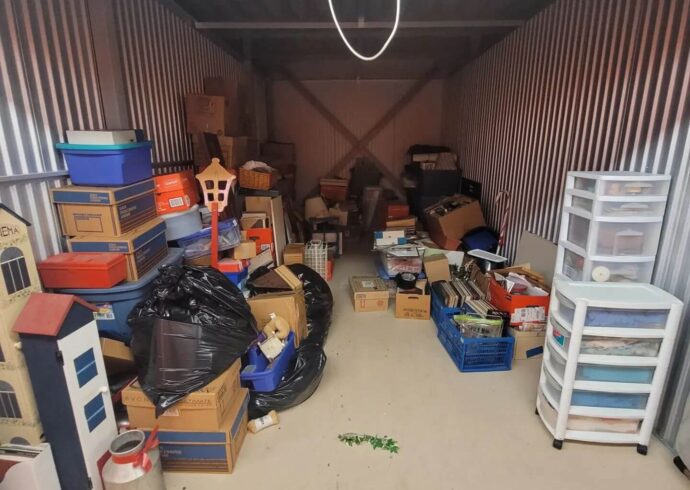 Temporarily storing items that you don't use often or have special meanings can be done if you have a storage unit that is, of course, only used for this main purpose. At Greenacres Junk Removal and Trash Haulers, we quite support the idea of using the units… but only if you know how to handle the consequences that can help com with them if you are not careful because each day, we know how storage unit clean outs need to be performed due to cluttering in most of the units in the city.
It is possible to use the storage unit for multiple purposes, but it can be easy to make it less useful and lose its purpose.
This is why it is necessary to clear out storage units at some point. It will take more effort than you might think to remove all junk and what isn't working. Our team can help you with the entire process, but avoiding it in the first place might be better in most cases.
However, if you are in need of it, we can either take out all junk and arrange it, or we can clean up the whole thing and make sure you don't have to deal with the rest.
We understand that cleaning out storage areas can be difficult and time-consuming. Call us to get help and have our team work on the entire process.
You will be able to complete the task quickly and dispose of any junk properly. Our team is experienced in clearing out storage areas and making sure items are donated or recycled properly based on their condition and what we're removing for you.
Our assistance can make it easy to clean out your storage space. Our service has the best advantage of being able to do everything. It will take you no time to move your stuff or lift all of the weight.
We will load your items into our truck and take them from the storage unit. We will ask you for your preferences only and then take care of everything else.
Therefore, when you are working with us, we advise you to focus on how you should know about what is in your storage. If it has been a while since you checked, make sure to let us know if you need some help organizing everything from the beginning, and even allow us to support you through the sorting since we can make several piles to determine what can be donated, recycled, disposed of, or even what you will keep from all the items and junk.
How We Handle Storage Unit Clean Outs:
We will recycle and dispose of your junk in a proper manner so you won't have to worry about anything, including the organization of your storage unit or how it should be emptied.
Greenacres Junk Removal and Trash Haulers focuses on recycling most items. All items are removed during cleanouts. However, we make sure that you are comfortable with how the disposal is done and that everything remains as green as possible.
For outstanding service, you can trust our team.
For more information or a quote, please contact us. If you need to have your storage unit cleaned immediately, we can help. However, if it is a large project, please let us know at least a few days in advance so we can provide an estimate that is more according to the project.
Here is a list of our services you can get at Greenacres Junk Removal and Trash Haulers:
---
Greenacres Junk Removal and Trash Haulers is the top company in Greenacres that offers the best residential and commercial junk removal services. Here's our additional services: