Fast School Cleanup Dumpster Services in Greenacres, Florida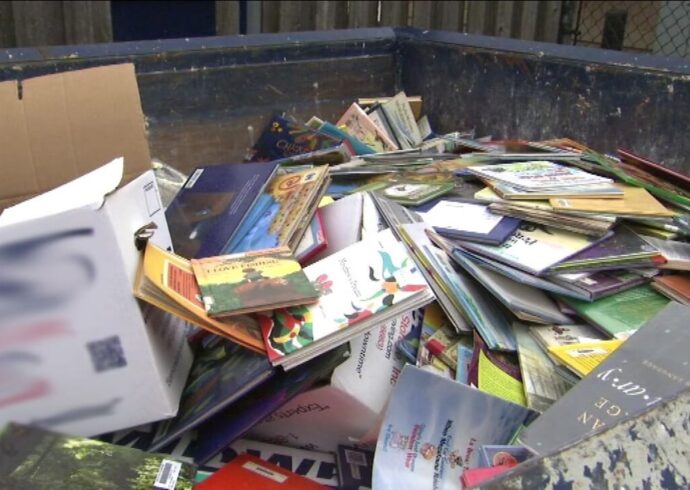 The amount of trash and waste that can be accumulated in a school could impress anyone. But if we consider the number of people on it every day or, at least, from Monday to Friday, it doesn't get that impressive anymore. Now, impressive or not, the problem of dealing with all the waste is always there and it needs to be solved in no time unless you want the school to smell and look awful within days or even hours.
In our company, we can provide you with what you need to solve this problem every day, week, and during the rest of the days of school. Greenacres Junk Removal and Trash Haulers provide containers where you can toss all the trash and waste of the school. And we will make sure to pick them up once they are full or daily in order to keep everything clean and without any smell.
We're sure you're familiar with the dumpsters and how useful they are for waste. They are indeed used—mostly—for this objective, but they can be used in many other situations and cases depending on your needs. Since, in this case, your need is to deal with all the waste from the building, we will make sure you don't have to see the trash every day.
Here's what you need to know
---
You might be thinking that we will only deliver dumpsters that are quite large so you can toss every single waste in the trash bin of the school, which is only half true. After all, we do provide containers like this, but our services go further than that. We have different container sizes that can help you to deal with waste of different areas.
The kitchen, hallways, parking lot, yard, and any space in the school where most people spend time. And we're not talking about a group of students but rather most of the ones that attend the school. There are many options, and we can help you to dispose of everything through a scheduled pickup.
Something you might not know until now is that the service and how often we pick up the dumpster to empty them and return them to their place is completely up to you. We are here to cover your needs and we can help you determine the influx of the waste and trash the school produces daily and weekly in case you're not sure about it. In this way, you will have a good idea of how often you need us there, although most schools consider that a daily pickup is more suitable than any other option.
Can you use it for cleanups?
---
This is the main reason why we provide School Cleanups Dumpster Services because we know it isn't easy to have space for all the junk and waste in the property. Besides the usual disposal needs when it comes to waste from the routine of the school, some people need dumpsters for cleanups that will take a lot of time but also, space to store or dispose of the items inside it. If you are in need of a container for this purpose, just make sure to let us know.
We would love to deliver one or more dumpsters that will make your task easier by being able to throw everything from the top or walk the items inside. For this, we highly recommend you give our roll off dumpsters an option since they are suitable and comfortable to place in different areas of the school. And it will be much easier to dispose of or move everything inside them. We have many options, and you're welcome to ask and request them whenever you want or need them.
Here is a list of our services you can get at Greenacres Junk Removal and Trash Haulers:
---
Greenacres Junk Removal and Trash Haulers is the top company in Greenacres that offers the best residential and commercial junk removal services. Here's our additional services: