Rent Our 30 Cubic Yard Dumpster in Greenacres, Florida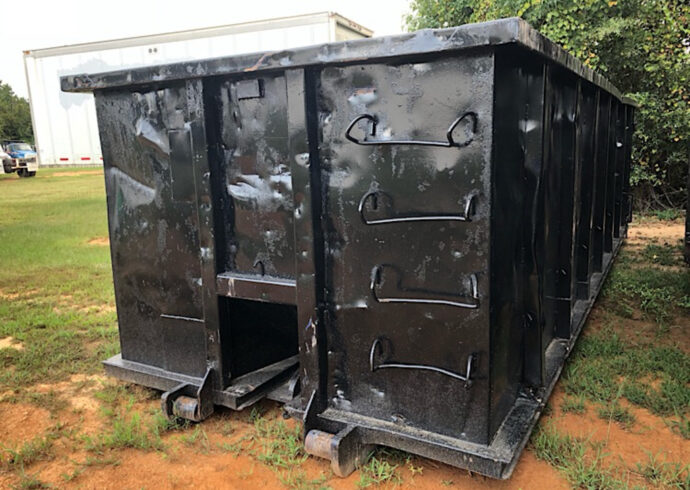 If you have in mind a large project that will entail a lot of debris, trash, junk, or items to store, you will need all the space you can find or just enough to fill it with all the waste you want to dispose of. Or the goods you have and don't want to leave in the middle of the street when moving them and carrying out your project. A dumpster can be useful for both options and several projects, it doesn't matter what you have in mind.
This is something most people don't know since they relate dumpster or containers with the word "trash" and "waste" only. Even though they are used to dispose of waste most of the time, it can be perfect for what you have in mind. You just need to request or rent the right dumpster size and type, and we assure you that you'll not have to worry about things anymore in this aspect of disposal or storage.
Now, where can you find a dumpster? At Greenacres Junk Removal and Trash Haulers, we have all the containers you might need, from different sizes to several types. All it takes to rent want is to call or email us. You can always visit our offices and website for more information and request our services.
What dumpster size can you use?
---
As mentioned before, it depends on the amount of debris, waste, or items you will deal with. If you have kind of a large project ahead but not as large as demolishing an entire property or moving a whole office or business, we have a recommendation.
What about a 30 Cubic Yard Dumpster?
---
This size is perfect for projects like multi-room renovations, barn demolition, several rooms demolition, large construction projects, storage for the items of an apartment or small house. There's a huge difference with the next dumpster since 30 to 40 Cubic Yard makes things more expensive, and you might not need all the space from the second one. Therefore, consider renting one just like the 30 Cubic Yard Dumpster since we can also provide you with an empty-and-return service with any of our dumpsters.
Something you need to have in mind when renting a dumpster in our company is that our services are more than just delivery and pickup. We can help you to empty it and dispose of everything if you wish us to deal with this. Or we can take the items and goods you're storing to a specific place to bring a new dumpster of the same size in the case that it wasn't enough—maybe a smaller one according to the rest of your needs.
Therefore, there's no need to struggle to try to find the perfect one since it can be more difficult that it seems. However, we will do our best to help you with this task since we know how crucial it is for professionals or new people like you in this world of Dumpster Services, to save as much as possible while obtaining the one that will meet all your needs.
Here is a list of our services you can get at Greenacres Junk Removal and Trash Haulers:
---
Greenacres Junk Removal and Trash Haulers is the top company in Greenacres that offers the best residential and commercial junk removal services. Here's our additional services: