Fast Property Cleanup Dumpster Services in Greenacres, Florida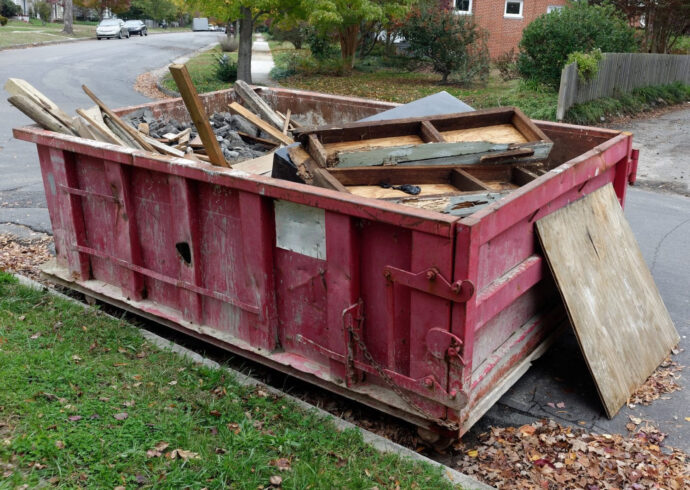 Cleanups always come with a lot of junk and trash that you didn't even know you had until you decide to start this project. And this applies to your home, office, and any property you might have. Therefore, you can imagine that the task will be more difficult than you probably anticipated and as a result, you will have to spend extra time, money, and effort in making it happen.
Now, what do you know to have a successful cleanup of your property? We suggest you think in one thing first: where are you going to toss all the junk, waste, and items you won't continue using or are going directly to be disposed of? At Greenacres Junk Removal and Trash Haulers, we have a suggestion for you that also happens to be provided for us: containers.
Having or renting a container where you can put all the furniture, rubbish, junk, and anything you need to get rid of during your cleanup is an amazing idea if you want to make things easier for you. Besides, you can't expect to leave everything in the middle of the streets or the curb in front of your property. Now, how can you access one and how much does it cost?
It isn't as expensive as you think
---
Actually, it is quite affordable if you rent the container you need for your project and avoid paying more than what you need. It is normal to not have a good idea of the size of the dumpster you require for your project since people usually don't know the amount of waste and junk they will dispose of.
However, in our company, we can help you to determine or estimate the number of things you will need to throw away by looking at your property and know a bit more about your project. If you would like to know a container that most property owners require when cleaning that would be a 20 Yard dumpster.
It is large enough to allow you to toss everything: furniture, boxes, windows, junk, and more. Moving onto the price of renting one, the cost of a Property Cleanup Dumpster Services varies depending on the one you need or want for your project. A 20 Yard container isn't expensive and most property owners can afford it for you during all the time their cleanups last. It may get a bit more expensive if you go for options like roll-off dumpsters or larger ones, like 30- or 40-Yard bins.
What if you fill your dumpster?
---
What most people are afraid when renting one for cleanup is about the possibility of it not being enough for the project. If you rented one for a week but ended up filling the container within 4 days—for example—you don't have to worry about having to rent another one. Our company works with an empty-and-return service that consists of picking up the dumpster, empty it, and return it to your property or work area to ensure you can continue using it.
Of course, when you finish your project, we will also handle the disposal of everything by leaving the items or junk in the place you designated or you can always leave the choice to us.
Here is a list of our services you can get at Greenacres Junk Removal and Trash Haulers:
---
Greenacres Junk Removal and Trash Haulers is the top company in Greenacres that offers the best residential and commercial junk removal services. Here's our additional services: