Fast Debris Junk Removal Services in Greenacres, Florida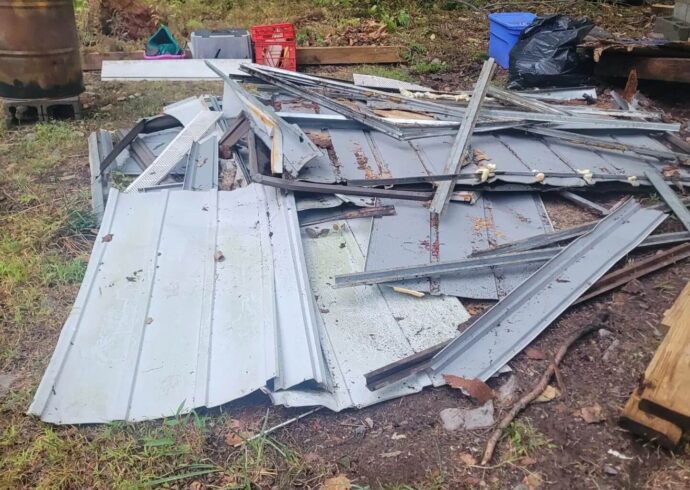 If you think about how hard it is to deal with trash, you can agree with us that debris doesn't get any easier, considering how you need to handle the removal, lifting, loading, transport, and proper disposal. This is especially true if it is in your area of work or construction. Many people hire dumpsters to remove their trash and debris as a result. However, this can be a costly option that requires a lot more work and time. Our company provides homeowners & contractors with a simple method to eliminate tons of trash in a single day: debris junk removal services. We can remove all debris from constructions and renovations and work with you to finish the project or even provide recurring removals.
We have all the equipment necessary to remove any debris from your space and rest assured that we know how to dispose of it.
Concrete and other leftovers from other materials can all be considered debris, and the list continues from there when you include asphalt, wood, and more. We will come to you and make sure that all your waste is removed.
If you need us, we can also provide recurring pickups or removals so you can take care of all the debris as part of the project and focus on the task at hand so you can continuously work on your project.
We will accept any debris that does not contain harmful chemicals or substances since we only work with non-hazardous waste, and this includes the debris we pick up. We make sure everything is recycled and transferred to the best facilities for this reason as well.
There are many ways to understand the properties and details of debris. We can help with properties and areas that aren't obvious.
What Debris Does Our Team Remove?
It is important to focus on the type of debris removed and know that our team at Greenacres Junk Removal and Trash Haulers just makes sure everything is handled accordingly.
Residential debris, for example, can be defined as household trash that has been generated by a variety of projects, such as home renovations or garage cleanouts.
We offer dumpster rentals at reasonable rates for all your property waste removal needs in most of these cases. You can store your junk in them, and then we can pick it up, so there's no need to look elsewhere.
Any material used in construction or remodeling is considered construction debris—moving on to the next category with this. 
Concrete and block can also be found, but it is mostly commercial property or projects. It still involves much more than asphalt and waste.
Cleaning up commercial and construction debris is no easy task. A reliable company like ours can help you manage your waste. We will be there to help you with any questions or concerns.
We can take away any kind of commercial or residential debris. However, we are also able to help with extreme storm debris.
This is debris that has been blown onto your property due to severe weather conditions like lightning, hail, and shingles. We can help you properly dispose of it and recycle it.
These are just a few of the types of junk that we can remove, so make sure to contact our company and request a quote or free estimate based on your needs and request.
Here is a list of our services you can get at Greenacres Junk Removal and Trash Haulers:
---
Greenacres Junk Removal and Trash Haulers is the top company in Greenacres that offers the best residential and commercial junk removal services. Here's our additional services: