Fast Bathroom Remodel Dumpster Services in Greenacres, Florida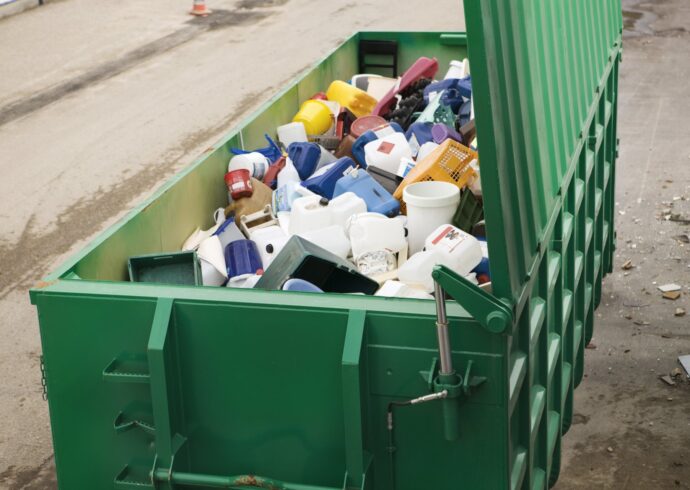 Are you thinking about designing a new bathroom and finally, start the remodeling project you have had in mind for a while? We wish you luck and hope at the same time that you're not forgetting something quite important: all the waste and debris it entails. Remodeling projects are messy and can be a headache—more than they already are—if you allow all the rubble and waste to accumulate in your work area or the property in general.
Therefore, you need to worry about clearing the space and making sure that you won't be surrounded and covered in dust during the entire project. This sounds quite simple when you don't give it a deep thought, but when you realize one of the first problems which are, where you're going to toss all the debris, you will change your mind. You need space or an area where you can put everything so you can continue working without obstacles or problems.
And we have the right one for your project. Our company provides Bathroom Remodel Dumpster Services, which will be quite useful for you regardless of how much debris you will deal with. If you have a small remodeling in mind, we can provide you with a small dumpster as well, and the same goes for a larger project or depending on your need in specific.
How can you access our service?
---
At Greenacres Junk Removal and Trash Haulers, we don't have limits about who can access our services or not. Therefore, all it takes to rent a dumpster for your bathroom remodeling and deal with the waste and debris is a call or email. Of course, you're welcome to visit our website and offices.
But before doing so, make sure to let us know all your questions. Meanwhile, allow us to clear a few doubts among 90% of our clients—and potential ones—so you can have a better idea of what we offer.
– Is it expensive?
Dumpster Services are known for being quite expensive even for professionals, which is why people, in general, don't consider them. However, this is not the case, at least not in our company. We make sure to offer good prices and make sure you obtain what you need according to the budget and project you have. Therefore, don't be afraid of asking for our services or considering going for the option of renting a container for all the rubble.
– How will you dispose of the debris?
We will handle it for you. Our services aren't about delivering the container and leave you all by yourself. We will pick it up once you've finished or need us to empty it and make sure to dispose of the debris and everything you have thrown inside.
– How many dumpsters can you rent?
As many as you want or need. We always recommend and make suggestions to our clients so they can be happy and satisfied with the size of the dumpster they are renting or the number of them. But you're free to rent as many as you want for the required time. Be it for this bathroom project or any other you have in mind.
Here is a list of our services you can get at Greenacres Junk Removal and Trash Haulers:
---
Greenacres Junk Removal and Trash Haulers is the top company in Greenacres that offers the best residential and commercial junk removal services. Here's our additional services: