Fast Construction Cleanup Dumpster Services in Greenacres, Florida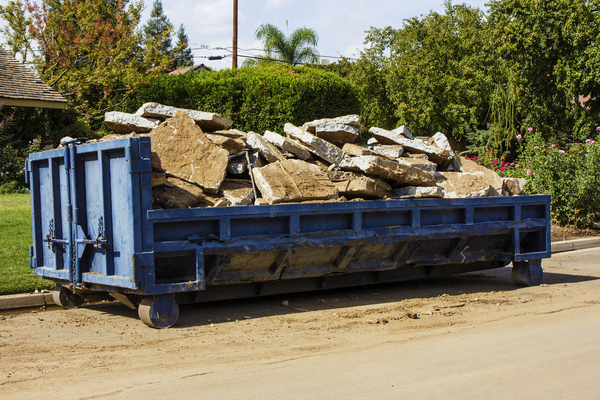 Cleaning isn't the favorite part of most people, especially when it is for construction that comes with debris, rubbish, junk, and many types of waste. But since it is inevitable and unavoidable, you just need to find a way to make it easier and even more enjoyable for you and all the people involved in the task. To begin with, how do you plan to get rid of all the waste and debris?
Here's a hint: you need something where you can toss or put everything in and then, dispose of all in the right place. For this, a dumpster or container could be an amazing idea, and in our company, Greenacres Junk Removal and Trash Haulers, we can provide you with the best ones. Unlike what most people believe, it isn't about Dumpster Services that involve delivering a container and picking it up when you're done.
Of course, this is part of the entire service, but depending on your disposal needs and the type of service you require, there are variations and more benefits. For construction projects that come with debris, rubbish, trash, and even junk, we have Construction Cleanup Dumpster Services, which is perfect to throw everything away in no time.
Does it cover commercial and residential constructions?
---
Unlike other companies that provide Dumpster Rental for this kind of project, we don't have limitations. If you have a residential construction in mind or a commercial one, you count on us to provide the containers you need to place all the debris and waste. Also, we are aware that most of these projects or clients that come asking for this service involve and have a large amount of rubbish to deal with.
Therefore, if you fill a container or several ones, don't worry about it. We have continuous service of empty and return to make sure you have the necessary space where you can toss everything in the work area or property. With us, you have two options in this matter:
You can call us to pick up the container, empty it, and return it to continue your project.

Deliver an empty one while we pick the container you filled and dispose of the debris and waste.
Both are viable and regardless of the one you choose or hire, we will make sure to observe how fast you fill the containers to guarantee a pickup as soon as they are full.
Who can access this service?
---
Professionals, homeowners, property owners, and anyone who needs a container to toss all the debris and waste. If there's something you need to learn is that Dumpster Services aren't only for experts or contractors that deal with the construction project for you. If you're someone who is thinking about handling it yourself and require our Construction Cleanup Dumpster Services to make your life simpler and ensure good results, you don't have to hesitate to contact us.
We provide this and the rest of our services to you and any other person in need of them and with specific disposal needs that we're sure can be met with what we offer. Therefore, contact us and get the best Dumpster and Cleanup Services for your project.
Here is a list of our services you can get at Greenacres Junk Removal and Trash Haulers:
---
Greenacres Junk Removal and Trash Haulers is the top company in Greenacres that offers the best residential and commercial junk removal services. Here's our additional services: