Fast Household Trash Junk Removal Services in Greenacres, Florida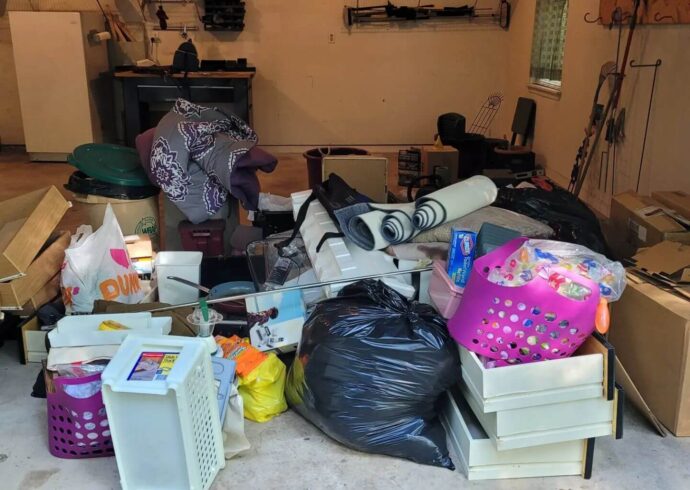 Are you having problems with finding a household trash junk removal service? You might live in an area where many homeowners have the same issues, and the county service isn't able to cover all your needs. If this is the case for you or other people, our team at Greenacres Junk Removal and Trash Haulers wants to make sure you get all the help and assistance you need to dispose of this junk. We're not here just to take care of one property or of a small amount of trash. We will truly cover all your needs and make sure you don't have to worry about anything in this entire process.
Our residential services will save you time and money and make sure that all trash is recycled and transferred to the appropriate centers; this includes recycling facilities, so you don't have to worry about how we dispose of your junk and trash.
It can be hard to dispose of large quantities of junk or pick up trash that the municipal services don't pick up as often. If you have large items if municipal services are not available for a week or are unable to or unwilling to pick them up, this can be a problem. We are always here to help you.
All this junk and trash can be collected by our services:
Appliances.

Furniture.

Electronics.

Home Improvement Rubbish.

Cardboard.

Debris.

Regular rubbish.

This list could go on based on your needs.
We Get Rid of Your Trash in No Time
We can help you dispose of your garbage if you don't need our staff there constantly, as this will only take a one-time pickup. 
Some household garbage can be more cumbersome than others and may take longer to collect, so we recommend renting the dumpster for a few extra days if this is more of a fit for your project and what you need from us.
If you decide to work with this dumpster option, make sure you follow some of the advice we can give you:
To load heavy or bulky items, use the loading doors. Spread your garbage all over the dumpster to ensure it is evenly weighed.

Place small items and bagged trash along the sides of your dumpster.

A wheelbarrow can be used to collect trash. It can be pushed through the loading doors and placed in the bin. Then, you can throw it out.

Contact us to remove the dumpster once you're done with the entire process, or you can have our team remove the rest of the trash in case you have a hard time with the entire loading.
It is easy to find the right solution to your household trash and rubbish when you have us at your service. 
Contact us today to discuss the details of your project. We can help you select the right size container for your project and show you where it should be placed at home.
The Greenacres Junk Removal and Trash Haulers team will be available to help you and make sure you have everything covered.
We will accept additional junk or items depending on your requirements. Our members will take care of all your concerns and make sure you are not annoyed with the entire process so you can rest assured everything is handled.
Here is a list of our services you can get at Greenacres Junk Removal and Trash Haulers:
---
Greenacres Junk Removal and Trash Haulers is the top company in Greenacres that offers the best residential and commercial junk removal services. Here's our additional services: