Fast Foreclosure Clean Outs & Services in Greenacres, Florida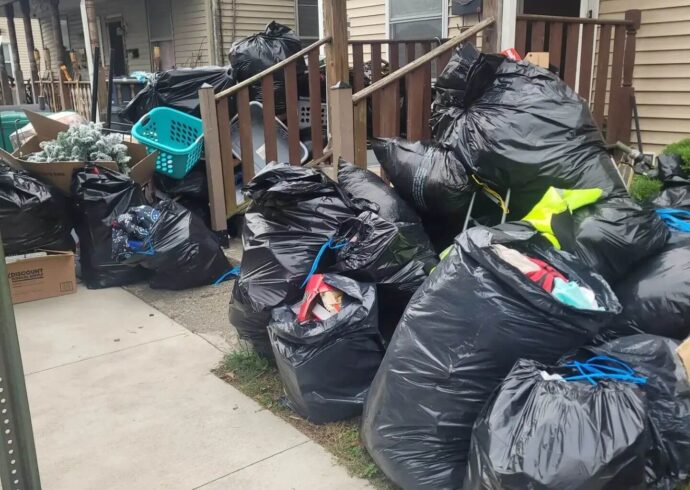 You must make sure your house is spotless before selling it, which is why more people in Greenacres are relying on our foreclosure clean out services. If you aren't careful about how clean your house is before it has been sold, you won't be able to get any offers, and some people had stopped some deals because the entire property was cluttered when they went to inspect it. This is a good time to take time to review this process before you sell your property. It is crucial to understand how foreclosure clean outs work and how our company can assist you with the sale of your house or other property you have. So contact us at Greenacres Junk Removal and Trash Haulers to get more details.
Junk can be difficult to get rid of, no matter whether you are a homeowner or an agent. It is not enough to simply move heavy items out of your home or rent storage units. Before you sell your items, it is crucial to make sure they aren't damaged and to organize everything for your own good as well so you don't forget anything in the place and can take everything with you or dispose of the rest.
But is this something to handle with professionals? Absolute.
Here are some quick examples of how the clean out works and how we can assist you:
Planning ahead is important before you sell a property or foreclosure home. We can help you organize and sort everything so you don't lose anything, and you won't have to worry about the organization and cleaning of the property.

Many homes that are foreclosed have junk and furniture that the previous owners didn't want to get rid of. Even if you are a real estate agent, you are responsible for cleaning up after the property has been foreclosed so you know the deal will proceed.
We complete the job quickly and efficiently without causing any damage or inconvenience to your property. All of our crews are insured and have the training necessary to remove unwanted items quickly without you worrying about anything.
We Are Trying to Recycle as Much as We Can
You don't always have to dispose of junk in landfills. In fact, you shouldn't when you have so many transition centers and recycling facilities available in your place.
If you are cleaning up a property, it's going to be also about how you want your items to be disposed of or how you wish to keep them. Furniture and other items that we remove from properties should not be considered trash.
You can make a huge difference by paying close attention to junk and taking care when you remove it. Foreclosure clean outs can generate large amounts of junk, and we want to be there to support you with this entire problem.
Greenacres Junk Removal and Trash Haulers can take care of it all and help you, so you don't need to feel overwhelmed at all.
We reuse, donate and repurpose everything from clothes, toys, and strollers to office furniture so that you can be sure of the best service.
Our greatest strength isn't the cleaning but how we manage it to make the process faster and how we concentrate on recycling as much as possible.
Here is a list of our services you can get at Greenacres Junk Removal and Trash Haulers:
---
Greenacres Junk Removal and Trash Haulers is the top company in Greenacres that offers the best residential and commercial junk removal services. Here's our additional services: