Welcome to Greenacres Junk Removal and Trash Haulers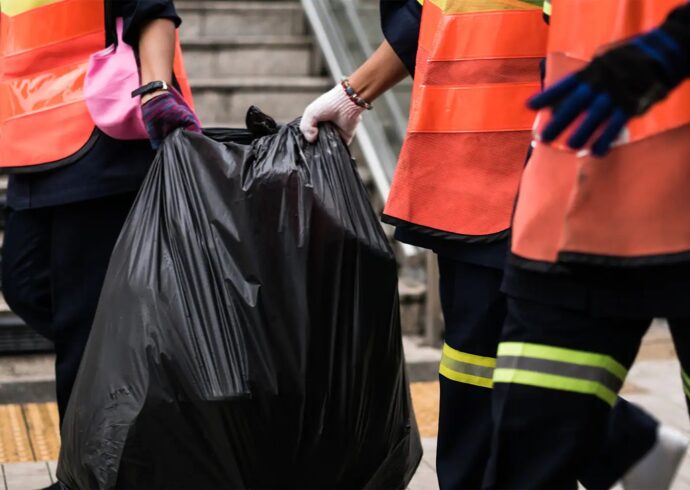 It can be difficult to find the best junk removal experts in the city that will actually care about your needs, help with the entire removal, and ensure you don't have to worry about where the junk and waste are going since they use transition centers or recycling facilities, especially when you consider how many companies in the area and state are focused on closing deals and how they could bring in more business, but not on how much they can support you. They don't put client needs and worries first. Greenacres Junk Removal and Trash Haulers are different, and we want you to know that we can offer all the support that you require. We are a leading company in the area and we specialize in providing this service and focus on cleanouts, not only on removals.
The following is included when you decide to have our team work on your needs and accommodate them so you don't have to worry about waste and junk any longer:
Assistance with heavy lifting and making sure you are properly covered when moving junk and items, so you don't have to load the truck on your own or worry about the entire process.

We will get rid of the junk, but not in landfills. Instead, we will be focusing on transition centers, recycling, and other facilities, so everything is disposed of properly and kept as eco-friendly as possible.

No matter what type of junk it is, our team can help you as long as the item falls within the non-hazardous categories and you know you need to remove it since we won't take anything you don't wish to dispose of.

We offer support for cleanouts and cleanups of properties, constructions, offices, and more.

We can help residential and commercial property owners equally and will do our best to support you through the entire process.
How Our Pricing Method Works for Everyone in Greenacres
You can trust our junk removal team to handle your junk removal needs. This is a common process; in all this, we are never giving estimates for a flat fee or based on an average. Instead, we want you to have a customized quote that is completely free of charge.
When you decide to hire our team at Greenacres Junk Removal and Trash Haulers, you can go over this process, so you have our estimate in no time:
You can call us or email us. You can also contact us via the contact form on this website to provide the requested information, and we will get back to you to schedule a day for our visit.

We can help you determine which service is needed so that we can provide an estimate in case you aren't sure of what you need.

We will usually visit your home to assess the extent of junk and provide you with an estimate. You can't schedule a visit with us, so please give us as much information as possible to help us work around it.

If you choose the second option, our estimate may not be as accurate as it should be. However, we will try to get a price that is comparable to the final price.

Our team will start work immediately after you accept the estimate or on the date, you have booked with us.

We can accommodate both same-day and bookings. However, we need to know as far as possible about the latter so we can meet your requirements and provide what you want.
Pricing varies depending on what service you require and the junk that needs to be removed. We cannot give an estimate or average based on one request.
We want you to know, however, that we offer free visits and the whole quoting process. You can also contact us later and decide whether you want to hire us immediately.
You make the decision. We want you to be happy with it. Don't rush; ask all questions and let our team assist you.
How Far Do We Go for You?
The services we offer speak volumes about our capabilities. However, if you are concerned about how much junk we can collect, the size of properties we can clean, or how we handle the waste we dispose of, this information will help you to make an informed decision about how we are able to serve you with all the removals and cleanouts:
No matter what service you request, we do the heavy lifting.

Based on your request, we clean small and large properties without any difference in quality and support.

Our team will accommodate your requests and consider all your concerns.

We take the junk to recycle centers or transition centers, depending on how organized and sorted the items were during removal.

We have several trucks, dumpsters, and staff available to help you, no matter how big or small the job.
We pay attention to how we interact with the owners and people who live in the space. Although we can clean out the junk from spaces that aren't yours, this often comes with many buts because some property owners have doubts about their ability to manage everything.
We have workers and members of the family. We rely on them and their integrity. We also have insurance that covers any issues or problems.
We are available to help you, whether you're at home or away. We are more than willing to help you with all of your junk removal and cleaning needs.
Here is a list of our services you can get at Greenacres Junk Removal and Trash Haulers:
---
Greenacres Junk Removal and Trash Haulers is the top company in Greenacres that offers the best residential and commercial junk removal services. Here's our additional services: