Fast Roll Off Dumpster Services in Greenacres, Florida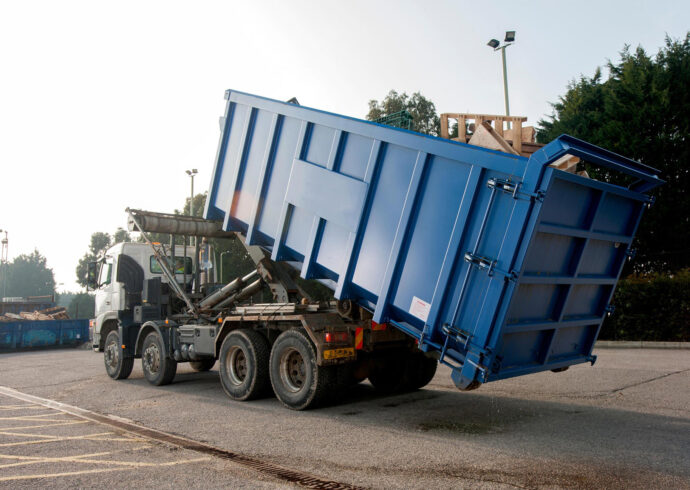 When you consider renting a dumpster for your project to get rid of the waste or debris, you have many options to think about and from where you can choose. This is why most people have a hard time trying to figure out which is the best option for them. However, this is completely normal, especially when it is your first or second time renting one for your projects or maybe, you don't rent one as often as professionals.
And no, you don't have to be a professional to consider getting one for your project and disposal needs. That being said, the options for dumpsters and what you need depend on different aspects and elements. Such as the project you're carrying out, the amount of waste you need to get rid of, the budget you have to spend on the service, and the company you're using to obtain one.
Having all this in mind will help you and allow you to choose the right dumpster. Now, there are several options and you might end up choosing the one that looks more comfortable instead of just having one and unique choice. At Greenacres Junk Removal and Trash Haulers, most of our clients—old and new ones—love one of our services in particular: Roll Off Dumpster Services. And here's why.
It helps to maintain things clear
---
Overall, you always need a dumpster to make sure the mess, debris, and junk of your work area are clean and there's nothing in your way when carrying out the project. However, for some people, it isn't easy to use a common dumpster which is going to be—usually—fixed in a place of the area. And depending on the type of the dumpster, it can or can't be comfortable to throw all the waste.
If you like the idea of an open-top in your container, roll-off is the best option you have, and it still comes with an addition that a regular dumpster doesn't have: it usually has wheels. This makes it simple for you or the people in charge of moving and cleaning to have better use of it and ensure that it won't obstruct anyone in the work area.
What's the best benefit or pros of it?
---
You won't have to leave your waste or mess in the middle of the street or work area. Something you should keep in mind is that this Roll Off Dumpster Service includes a truck that will deliver but also, pick up the dumpster when it is full. Or whenever you need to remove it from the place it was delivered—which is most of the cases.
This allows you and many other people to have a more flexible and constant way to dispose of the debris or any kind of waste in their projects. That being said, if you want it and need it for your project, don't feel there's a limitation depending on your project. It is perfect for either residential and commercial projects. However, most of our clients indeed request it for constructions.
We will make sure you get the right dumpster for your needs, and you will always have one available that will cover the time you decide to keep it. This means that, if you rent one for a week, a month, or more, you just have to let us know the time you need us to deliver it and to pick it up. We guarantee you that the service is as amazing as it sounds.
Here is a list of our services you can get at Greenacres Junk Removal and Trash Haulers:
---
Greenacres Junk Removal and Trash Haulers is the top company in Greenacres that offers the best residential and commercial junk removal services. Here's our additional services: