Fast Dumpster Rental Services in Greenacres, Florida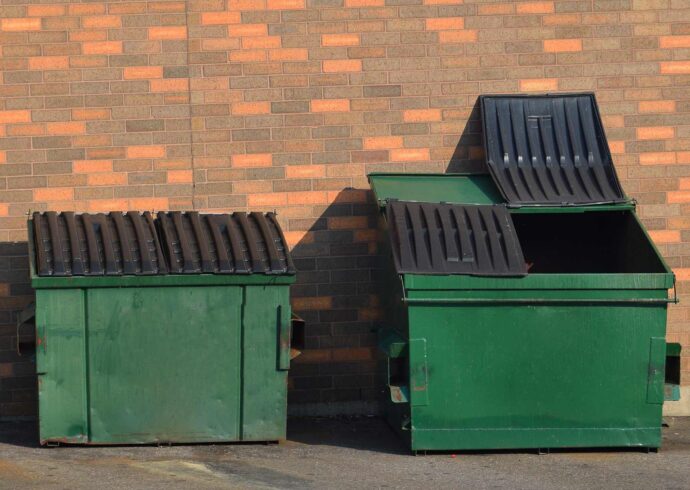 Are you planning to start a new project that involves getting rid of debris and junk? We know how tough and hard this can be, especially when you don't have a good idea of where you will store both of them to be able to throw all away. Well, you're not the first person that starts wondering about what to do with this huge detail during a project, be it for construction, remodeling, or maybe, you're just trying to dispose of all the waste in your property.
In this case, unlike other situations, you can ask yourself what professionals do to deal with it. And the answer to this question is: go for the Dumpster Rental option. If you're unfamiliar with this service or the whole concept of dumpster, it is a container for trash or junk like the ones you see on the streets.
However, when you rent one, you will obtain—of course—a dumpster that is clean and usually, much larger than the ones you see often. The objective of renting one is to have a space in your property or work area where you can throw all the waste and make sure that its disposal won't be difficult. For this, you need to make sure to hire a reliable company that won't only provide you with the container but also, help you with the disposal once you're done.
What company can help you with your disposal needs?
---
At Greenacres Junk Removal and Trash Haulers, we can help you by providing the dumpster that will be perfect for your project and the waste you need to dispose of. Do you have the size of your dumpster in mind? If you're new to this world, don't worry, we all start there and it is normal if you are not sure about the options you have and which one is the best.
This is why we will have experts and our professionals helping you to determine according to the amount of debris, junk, or trash—or maybe items—you need to throw away, the perfect container. Also, most people believe that Dumpster Rental is all about having our company deliver the container and leave it in a place of your work area. Even when this is true, there's more to it than just providing the dumpster.
We can help you to deal with the cleaning and make sure that your work area remains clear all the time. However, you might need to ask for our extra services or the different options we offer.
For what projects are dumpsters necessary?
---
If you have some kind of a waste to deal with, regardless of the material, you will need one to place it on it and make sure it is disposed of later on. However, most people rent a dumpster when they are carrying out a construction or remodeling project in a commercial or residential property. And we have to admit they come in handy due to all the debris and junk in the project.
However, if you have something smaller in mind, like getting rid of some items at home or in your office, a dumpster will always be a good addition to the project or task. It isn't only for professionals, and we can assure you that in our company we have several options to ensure you pay for exactly what you need. No more nor less.
Here is a list of our services you can get at Greenacres Junk Removal and Trash Haulers:
---
Greenacres Junk Removal and Trash Haulers is the top company in Greenacres that offers the best residential and commercial junk removal services. Here's our additional services: