Fast Apartment Clean Outs & Junk Services in Greenacres, Florida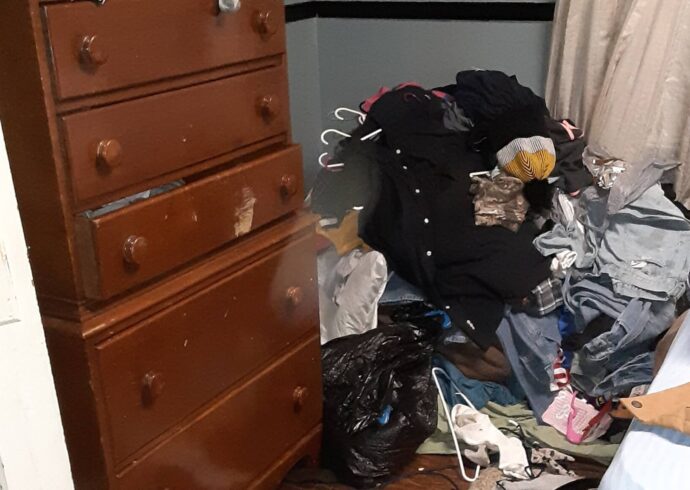 The Greenacres Junk Removal and Trash Haulers teams have the right tools to clean out your apartment. Maybe you're moving out or just want more space in your property so you can finally declutter it from all the items you have been buying and accumulating over the years. We can help you with your apartment clean outs and ensure everything is done well, including the hauling and proper recycling of any junk and the donation of some items that are in good condition. 
We are able to do it quickly so that you can use the space for more purposes, and you won't have to worry about organizing items or "junk" that will stay behind on the property.
We can also help landlords with junk left behind by tenants or when tenants don't clean up after moving out. We can clean out your apartment to prepare it for rental, but this service might not be available to all. If you need help, we will be there for you every step of the way, and you won't have to worry about giving us the reason why you want to go over the entire process.
We will clean your apartment, no matter who you may be as well.
During this process, we can remove boxes, old appliances, electronics, some clothes, shoes, and anything that isn't useful or shouldn't be placed on the property from now on.
Learn About Our Apartment Clean Outs & Junk Removal Services in Greenacres:
It's easy to clean apartments with our team since it follows a common process to make it easy for you to clean apartments quickly and efficiently:
We will first inspect the junk and then focus on how long the clean out will take so we can provide you a quote around it.

The quote needs to be approved for us to actually start working on the clean out.

We'll then start hauling. If you are moving, we will also help you to separate the junk from other items you want to keep.

Only keep what you need, and everything else goes in our truck for recycling, disposal, or donations.

You're done, thanks to our team at Greenacres Junk Removal and Trash Haulers.
Your happiness is our top priority. We will do everything to make sure you are satisfied with the result since our team is determined to do the job right, and we are always on time. We're never late for a job.
Finally, we care about how affordable everything is. We believe that our clients deserve better rates than franchises, and more services cannot offer.
When requesting your free quote, keep in mind these are the parameters we consider the most:
Volume-based rates allow you to pay on a sliding scale based on how much you haul.

Before we start hauling, we will let you know the final cost based on the amount of work involved as well.

The price you pay is final once you have accepted our offer. You won't get charged hidden fees.
We recommend you book your appointment as soon as possible. You can receive the service you need quickly and easily with our same-day or next-day availability.
It's easy to book a pickup online. Pick a day and time that suits you best. Next, give information about your apartment and any junk. In most cases, you will get a quote with an estimated arrival time of two hours. You can also book us with enough time and days.
Here is a list of our services you can get at Greenacres Junk Removal and Trash Haulers:
---
Greenacres Junk Removal and Trash Haulers is the top company in Greenacres that offers the best residential and commercial junk removal services. Here's our additional services: