Fast Property Clean Outs & Services in Greenacres, Florida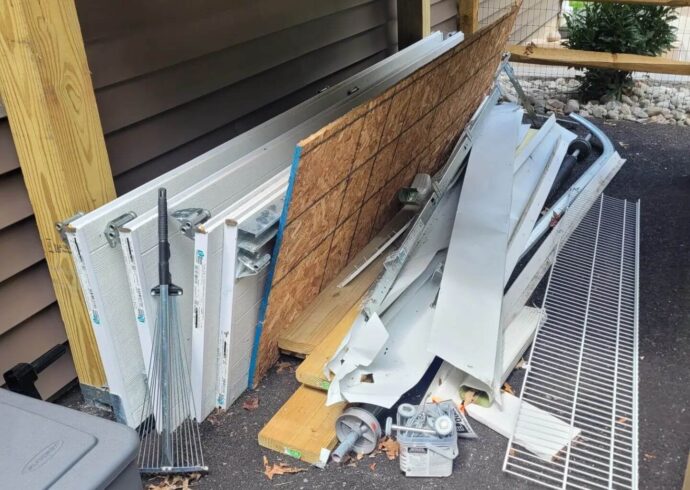 Cleaning out your home can be tedious, especially if it is not your own home but also your office or other property, and the cleaning involves not only the dust and dirt but also every item that can be considered useless and junk in your space. It can also be very exhausting to have to do a complete clean out if you have to literally remove everything. There's a lot involving this process, and we want you to know that property clean outs can be a tedious task, regardless of what anyone might tell you.
You will need to spend a lot of time organizing, sorting out, and properly removing everything to decide where each item and thing is going. Our team can make it easier to clean your property and get it done in no time. Give us a call to get the support you need from Greenacres Junk Removal and Trash Haulers.
We are a qualified and professional team that will quickly and efficiently clean your entire home, business, or any property that is cluttered or just needs to be cleaned out for several reasons. 
Our crew offers high-quality property cleanup in Florida, especially in the city. We can also help you with other areas and locations if you are nearby, and we will be more than happy to help you and everyone else in Greenacres mainly.
What Are Property Clean Outs All About?
If you need some guidance on what this involves, especially when working with our company, the details below can help:
It is the complete removal and disposal of all kitchenware, furniture, and appliances from a property or home to make it tidy and clean. We make sure everything is organized and disposed of in the correct places, and you will have an empty and clean result.

Although it may seem obvious, there are two types of property maintenance and clean out in this case. The first type is for residents who move into a new house or renovate their entire home. The second type is for property cleaning that is specific to the property and your goals. We will do both as this is included in the service and everything it involves.
We want you to be able to complete the job in record time. Our entire team will support you throughout the process so that the cleanup is smooth, and you won't have to move a single finger as we deal with the following:
Loading the truck.

Lifting the items.

Removing all the junk.

Cleaning the spaces where the junk was located.

Leaving everything organized.
Property Services Near Your Place
Are you fed up with a messy home, office, or business? We can assist with complex tasks such as property cleaning and making sure that you get the best out of your investment and time.
Get in touch with us today to find out more about our services. We can also handle all your clean outs quickly so that you get everything done in more than one property at a time.
If you need a free estimate, you only need to call us, email our team, or use our contact form to request more information about what we achieve and handle for you.
Here is a list of our services you can get at Greenacres Junk Removal and Trash Haulers:
---
Greenacres Junk Removal and Trash Haulers is the top company in Greenacres that offers the best residential and commercial junk removal services. Here's our additional services: