Fast Demolition Removal Services in Greenacres, Florida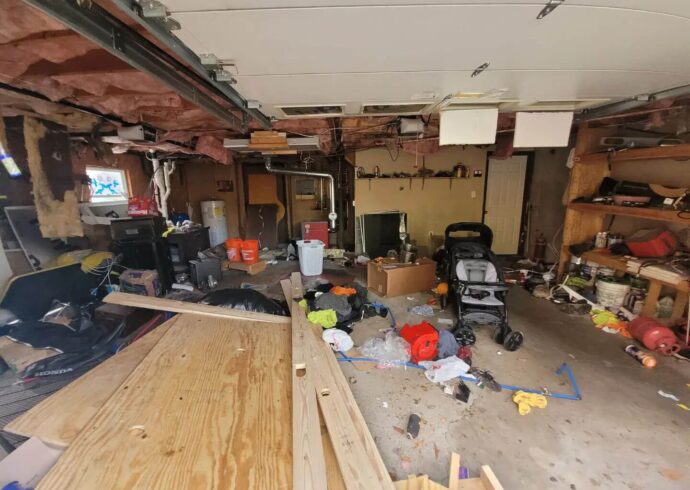 It can be hard to get rid of any debris left behind after the work is done, especially if it is a demolition that involves more than the dust and debris; it also needs to be taken care of in the aspect of the items that come down with the structure or space being demolished. You need to consider how you can provide great removal services to your clients if you're the one performing it. Or you must think about demolition removal if the company you hired—in case you're the client—doesn't cover it all. 
This is particularly true when you are dealing with demolition and all the junk you create. Some owners may not be able to hire a company to remove the debris and waste, but you, as the demolisher, should be able to handle it all, in our opinion. If you need help because you haven't been able to find the right company in this negligence and problem, our team at Greenacres Junk Removal and Trash Haulers will help you through every step and make sure you get it done in a timely manner.
Our team offers a safe, efficient, and eco-friendly service for disposing of demolition rubbish, junk, and all type of waste, and the usual debris you have to handle during these projects. 
Our team will ensure that no debris from demolition is left on your site. This will allow you and your team to continue with your project or just focus on clearing the area so everything can be completed and closed.
How can you get us there and remove all the junk and the demolition waste?
Call us to schedule an appointment and get a quote. We will send a professional hauling team to your location. They will explain the process and cost so you know how much this will hit on your picket.
You can also email us using our contact form, and we will be more than happy to provide the information in this way.
Before our arrival, we will contact you to give you a free estimate. It will depend on the number of debris and how much work is required to remove it, along with the items and junk in the place.
Demolition Removal Is Quite Simple with Us
Greenacres Junk Removal and Trash Haulers count on a team that is qualified, licensed, and experienced that can lift all non-toxic items. We will send more members of our team if you need them so they can handle all the removal in no time.
All debris can be removed from demolition or other processes with us.
In this process, we can also give you the option of having a dumpster. Although renting a dumpster is a great choice in many cases, it can also be difficult for some. We are here to help you throughout the entire process and make sure you know how to use it if this is better for your convenience.
Renting a dumpster will allow you to get a bigger container. You only pay for what you use and how many items you put in the dumpster. It is easy to rent a dumpster. We can also handle the removal if you prefer and forget about the container.
We can handle any amount of trash, no matter how large or small. Other services can be provided to suit your needs.
All debris, rubble, and shingles can be safely and responsibly removed by us.
Concrete, steel, tiling, and other metals can also be removed by us. We are able to assist with any type of cleanup and ensure that your space is free from junk.
Here is a list of our services you can get at Greenacres Junk Removal and Trash Haulers:
---
Greenacres Junk Removal and Trash Haulers is the top company in Greenacres that offers the best residential and commercial junk removal services. Here's our additional services: