Fast New Home Builds Dumpster Services in Greenacres, Florida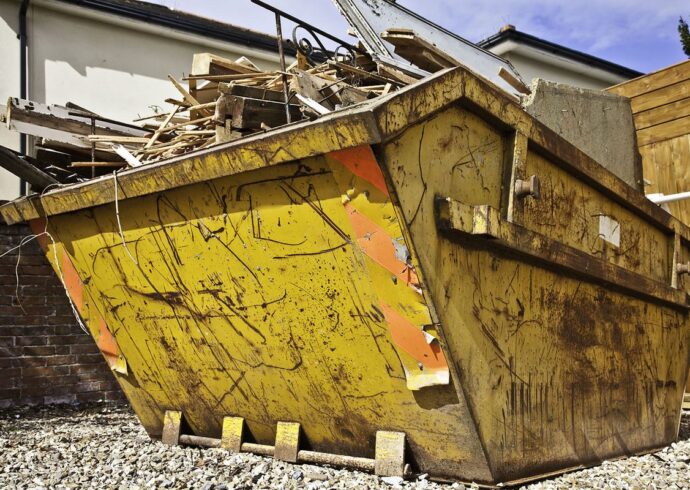 What is so difficult about building new homes? Everything. However, you should stop for a second and think about how difficult it will be when it comes to getting rid of all the debris, rubble, waste, junk, and everything that is in the project. If you haven't thought about this before, don't worry about it, most people don't but the important part is that you remember how crucial it is from now on.
Now, when trying to look for a solution to this aspect of building new homes you will have to go for the most affordable and also, suitable option: getting dumpsters to toss the waste. At Greenacres Junk Removal and Trash Haulers, we usually have many professionals—and people in general—asking or requesting about containers for new home builds. The reason behind this is because they need enough space to throw all the waste—as mentioned before—and make sure that it won't be in the middle of the work area nor the streets.
What does our company do for you?
---
Besides delivering and picking up the dumpsters once you're finished, New Home Builds Dumpster Services in our company involves more than just this. We will make sure that the containers you rent are always empty whenever you fill them with all the debris or waste of your project and return them to your work area.
Now, it may not be the most popular reference or area that people refer to, but this service also applies for regular use. Allow us to explain. If you live or have already built new homes that require a dumpster for trash and waste, you can always count on us and contact us to obtain one or more.
Our services include a regular pickup for those containers that work quite similar to trash bins, like the ones you can see on the streets most of the time. However, indeed, we usually focus on offering dumpsters for projects like building and construction.
How much will you spend?
---
Dumpster Rental is affordable, and this is something that most people won't tell you if it is your first time or not. The costs of renting for a project like this—or any other—will always vary on the size of the dumpster you need, for how long you need it, and the type of the container. Many options are designed for different projects and make the task of getting rid of waste and debris easier.
This is why you will have to determine the right one—or several ones—for your project according to how much waste and debris you will deal with, and what's more comfortable for you. If you don't have a clear idea nor know how to do this, we can lend you a hand. We have experts and professionals that aren't in our company for picking up the dumpsters but rather help you to choose the right one. In this way, you will be paying for exactly what you need and no more than that.
Here is a list of our services you can get at Greenacres Junk Removal and Trash Haulers:
---
Greenacres Junk Removal and Trash Haulers is the top company in Greenacres that offers the best residential and commercial junk removal services. Here's our additional services: