Fast Furniture Junk Removal Services in Greenacres, Florida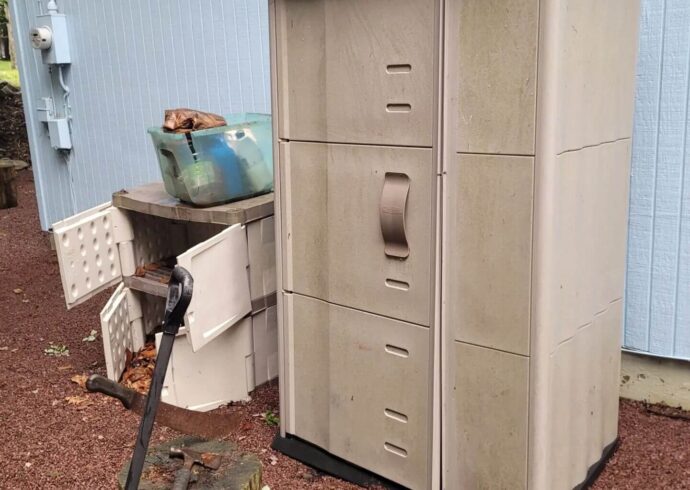 A furniture removal isn't something people should look forward to because they will notice, sooner than later, that this can be more difficult than it seems when you consider all the heavy lifting, the loads to the truck, and the entire process of disposing of the items accordingly and in the right facilities. You will need to move couches, tables, chairs, and other furniture at times. It is something you cannot avoid and can be very frustrating to discuss, but it is crucial to have it all covered. Our team at Greenacres Junk Removal and Trash Haulers is available to help you with your furniture junk removal needs. 
You won't even have to lift one finger. We can do it all in record time and make sure that the items go to transition centers and recycling facilities or are even donated to those who need them.
Are you trapped with unneeded furniture? We can help you get rid of unwanted furniture. We will be there to help you with furniture removal, and this is regardless of the property you have or where you have the furniture.
We are your local junk removal company. Let us do the lifting, loading, and transportation of your furniture to the appropriate charities and centers.
It doesn't matter if your furniture is upstairs or downstairs. All furniture can be moved at a reasonable and affordable cost. Our team will remove all furniture from your space, including dressers, wardrobes, beds, and other items, and place everything in the correct centers for it.
We will also do the loading on the trucks, and this will make the entire process even more stress-free when you think about it.
Scheduling An Appointment With Our Team Is the Best Option
To schedule your furniture removal, call us. You can also book online using our contact form or by emailing our team. We will be happy to assist you with all details.
No matter how you book, the results will be identical. We will contact you shortly to discuss your requirements and give you more information about how we can handle the process for you.
What do you get when you schedule an appointment and have us deal with your removal? All of the list below and more:
We would love to provide a cost estimate for your first meeting. Next, you can choose a date and time for your appointment. If you have an urgent requirement, you can choose between same-day or next-day availability. The estimate is completely free, and you won't have to worry about meeting our schedule or anything of the sort.
We will always be punctual.
We will be available to help you on your scheduled day. We are punctual and will get the job done in no time, so you don't suffer any delays.
We will assess your furniture.
Before we can move your furniture, we will need to know what you want. Before we work on everything, let us inspect your furniture. This will enable us to provide an upfront estimate and decide if it can be donated, recycled, or disposed of. You will feel comfortable and confident that we won't use landfills as well.
Greenacres Junk Removal and Trash Haulers will pick up your furniture, so you don't have to do it yourself. We can take all kinds of furniture and make sure that everything is removed.
Get a free estimate today, and our team will lift and move your furniture in no time if you decide to work with us.
Here is a list of our services you can get at Greenacres Junk Removal and Trash Haulers:
---
Greenacres Junk Removal and Trash Haulers is the top company in Greenacres that offers the best residential and commercial junk removal services. Here's our additional services: