Fast Business Junk Removal Services in Greenacres, Florida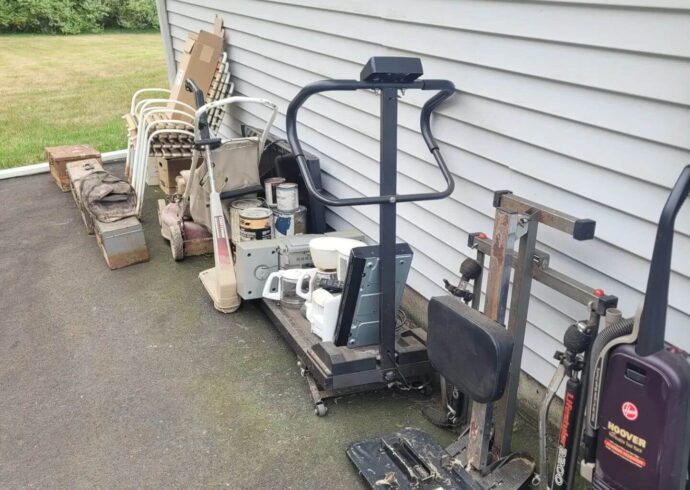 Even if your business is small, you will still need to deal with trash and junk. Still, it seems more daunting than you would think when you notice that most county services don't seem able to provide all the support you need around business junk removal. Despite how companies and businesses are the main ones to generate junk in the first place. 
If you have been in Greenacres for a while, you will notice that many shops and businesses are trying to get rid of all the junk they have accumulated over time or handle the little bit that is left every day. There are many factors to take into consideration. However, we want to let you know that handling business junk removal within your space is not unusual. Greenacres Junk Removal and Trash Haulers will be there to help you through each step and complete everything in record time, so you don't have to feel overwhelmed with the entire process.
If your business requires to have items, junk, and just rubbish removed periodically, you must know we can cover this need and focus on how you can have all the trash and appliances or old furniture removed from your property in no time.
It may be necessary to assign someone to the job, and we're not talking about any worker but rather relying on companies like us for proper disposal of the junk as well. 
Organize junk removal for your business. Find a company that is qualified to do the job—us—and then start worrying about everything else. This is one of your responsibilities. We can help and make sure that it doesn't take up too much space and time for you to get this done.
We provide the best service at a fair price. We can tailor our services to meet your requirements and focus on the junk you must remove either if this ends up being a recurring service or not.
Our team is committed to providing reliable, on-time services that increase your bottom line. There are two payment options depending on the type of removal required: one-time pickups or recurring pickups since we need to calculate the estimate for most of the options like this.
We Take on All Your Junk and Trash
It is important that you understand junk is anything that isn't being used or isn't actually useful. This is why we can take care of all this junk from your business:
We can help you get rid of your office furniture because it can be hard to do so yourself. Our company offers a safe, efficient, and environmentally-friendly option that will help with your business' junk and ensure old items go to recycling centers and those in still some good shape can be donated to those who need them.
All equipment and removal.
We can help you remove old equipment and machinery so you can replace them with new ones or just get rid of old machines.
We'll make sure you get everything removed. We can take away your junk, trash, or other rubbish while we work on this process for you.
A professional junk trucker can help you with those items that aren't in your possession. Get a free estimate right now, and you can rest assured that we will take good care of your junk at Greenacres Junk Removal and Trash Haulers.
Here is a list of our services you can get at Greenacres Junk Removal and Trash Haulers:
---
Greenacres Junk Removal and Trash Haulers is the top company in Greenacres that offers the best residential and commercial junk removal services. Here's our additional services: