Fast Shed Removals & Junk Services in Greenacres, Florida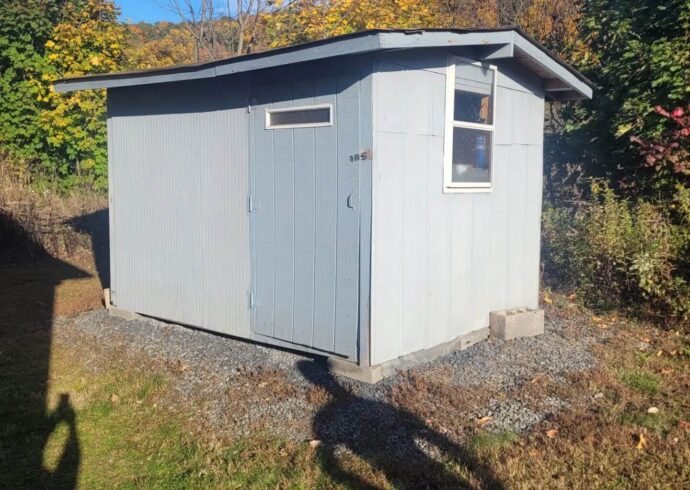 Although sheds are useful for repairs, preparations, renovations, and storage of tools and other items, most people lose sight of what they were meant to do and what they were supposed to use them, which leads to how common shed removal is for this result: the shed ends up being cluttered or quite damaged since people didn't care about it properly.
Most people start piling up and saving things they don't use. This can lead to clutter and waste. Even if you have a few garden tools or if you haven't placed much, clutter can quickly build up. What if your shed is very old or damaged as well? If you have no other options, how do you remove it then? If you need help with shed removals, or don't know how to dispose of the junk and debris left behind, our team at Greenacres Junk Removal and Trash Haulers will assist you in every step. We will ensure you don't have to struggle with this process on your own when we are right here for you.
We will take away all of your junk, get rid of any broken items, and load them in our trucks. We can also disassemble your shed for you and haul it away so that you are able to be there for all the steps and won't have to worry about moving a finger since we will do it for you while you watch us if this makes you feel more comfortable.
To demolish your shed, do you need a permit? Yes, and we will make sure to get it for you based on the laws and regulations of the state, so don't worry about this part and leave the rest to us.
There are some exceptions to the requirement for a permit to demolish sheds. We will usually apply for the permit for this very reason, so you don't have to find all the papers and work around a permit that is, in fact, quite easy to obtain when you know what the process is and how to handle it.
What Shed Can We Remove for You?
Or more like: is it possible to remove any shed? If so, what is the maximum size that we can take out?
There are many sizes and shapes available for sheds. They can be more expensive to remove than they are worth in many cases, but the premise is simple when pricing them: the larger or more difficult to remove, the more expensive they end up being.
Our team can move any size shed at that, so you know we can take on the task without problems.
Our members will give you an estimate so that you're fully informed about the costs during our visit. If you aren't satisfied with our quote, you can request a second visit, and in this one, we will get to work.
Costs for shed removal depend on the foundation type. An anchor point with cement will cost more than one on the ground. You might also find metal or wood in the structure. There is a lot involved, and we want to ensure you have all the information you need for proper disposal.
Our Team Is Waiting for You
If you have any questions, we can assist you in all aspects. It all depends on the shed you have and how it has been constructed.
We don't limit what we can do. So, we are available to answer any questions that you might have.
Call us to book same-day service or to book online. Or, you can use our contact form to reach out to our team and get your shed taken away today by us at Greenacres Junk Removal and Trash Haulers.
Here is a list of our services you can get at Greenacres Junk Removal and Trash Haulers:
---
Greenacres Junk Removal and Trash Haulers is the top company in Greenacres that offers the best residential and commercial junk removal services. Here's our additional services: