Fast Whole House Clean Out Dumpster Services in Greenacres, Florida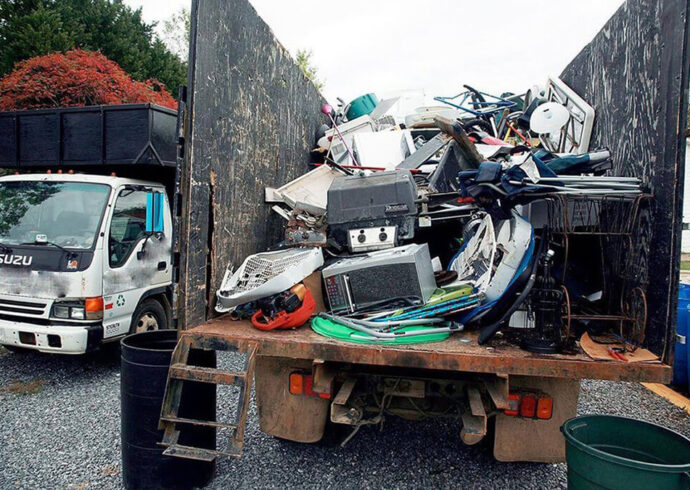 Do you have too much junk in your house that needs to disappear as soon as possible? Welcome to the world of most homeowners. The truth with this is that even when we don't want to accumulate or store many items or objects, we end up doing it anyway.
As a result, we have to deal with the disposal later on if we finally take the step of getting rid of everything that isn't necessary nor useful for us. However, you would be surprised by the amount of junk and trash you can have in your house that will for sure make the task of throwing them away more difficult. That being said, you need to think about where you're going to toss all these items while looking for a place to dispose of them.
At Greenacres Junk Removal and Trash Haulers, we can provide you with containers where you can throw everything you will dispose of during your house cleanout. Toys, appliances, furniture, carpets, and everything that in the end, doesn't make it to the list of things you actually need or want.
Why would you rent a container for this?
---
Because you will need it due to all the number of items and junk you will get rid of during your Whole House Clean Out. We know you have your doubts about needing a dumpster since you might think, "I won't dispose of many things".
However, we can assure you that even if you have a small number of items to throw away, having a container for it will make your task much easier. First, you won't have to limit yourself with boxes where—most of the time—everything you have and will get rid of doesn't even fit. Second, you will not have to worry about where you're going to leave all the junk and items, either if you decide to donate them or just throw them away.
And finally, there's no need for you to struggle by trying to find a way to not leave all your junk and items in the middle of the streets. We know that now, you're probably thinking about the container you need, and we have different things to tell you when it comes to choosing or renting one. Starting with the project you have in mind.
Since you're thinking about a Whole House Clean Out, there's no need to think too much about the size. Most of our clients—and due to our experience as well—use 20 Yard containers to toss everything they need to get rid of. And we assure you that it is enough unless you have a mansion and a lot of junk in your place.
How can you access this service?
---
By just contacting us via phone, email, or using our website. We don't have limits or requirements for our clients and potential ones, which means you can access our Whole House Clean Out Dumpster Services and many others available, anytime. If you're worried about costs and the time you can rent a container or more than one, we have excellent deals and options for you. We make sure to keep our services affordable while guaranteeing they meet all the client's disposal needs.
Here is a list of our services you can get at Greenacres Junk Removal and Trash Haulers:
---
Greenacres Junk Removal and Trash Haulers is the top company in Greenacres that offers the best residential and commercial junk removal services. Here's our additional services: