Fast Appliance Junk Removal Services in Greenacres, Florida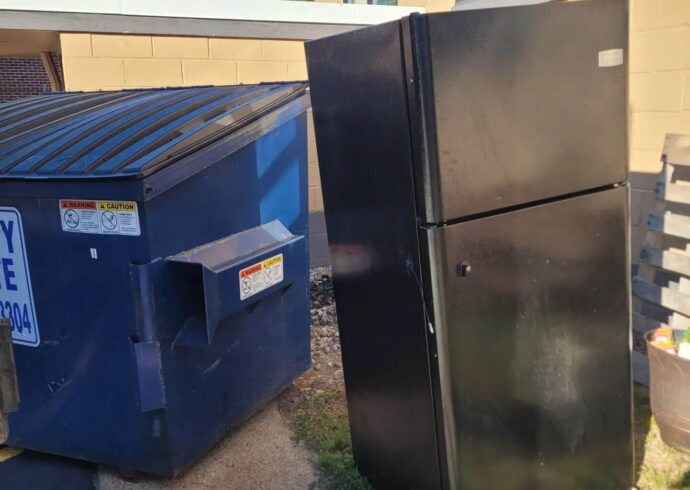 Are old appliances causing damage to your home and collecting dust, or are they maybe being a nuisance since you want to bring new ones, yet you don't have enough space? Appliances like stoves, refrigerators, and washers are difficult to move because of their large sizes and difficulty in finding a suitable place to dispose of them since. These appliances shouldn't just be left in landfills or random places. So be careful about your appliance junk removal in this entire process regardless of the reason behind this.
You also have to consider all the labor involved in moving and lifting them. It is not only difficult to move large appliances, but it also involves the hassle of choosing the right vehicle. Do you have the skills to transport them yourself? Can you lift the items on your own? We doubt it. Our team at Greenacres Junk Removal and Trash Haulers take care of all the details and make sure that you don't have any hassle. T
This is especially important if you're dealing with more than one appliance and need to get everything removed and done in record time yet don't know where to start or how to handle the entire process.
Our appliance removal team offers a safe, efficient, and environmentally-friendly service that will make everything easier. This service takes out the hassle of trying to take apart and pick up old appliances on your own, and you won't have to worry about where to take them since we work with recycling facilities and transition centers only.
We will move your appliances to the correct place. If they are in good shape, we can donate them as well, and you get a tax ticket to avoid paying for the items.
To arrange for us to manage the whole process, you can either call us or email us. Our insured appliance removal team is available to assist you at any time, and you can even use the contact form on our website.
Junk removal trucks can pick up and haul off your junk quickly. We also offer recurring services that will pick up other items and appliances. We don't charge any hidden fees, and we can finish the job quickly, so you don't need to move appliances or other items yourself or wait for our team to finish in several hours when this can be done in no time.
What You Need to Remember About the Service
Appliance removal simply refers to the process of having appliances taken out of your home or other property and disposed of them based on their condition and materials.
The appliances will be taken to transition centers where they can either be disposed of or given to someone who is able to use them if they are still in condition to be usable.
Our team is here to help you and make sure all the appliances are moved to the best areas. We aim to recycle most of them, so you can rest assured with us and how we handle the entire removal.
First, we will remove any junk appliances from your house, apartment, or workplace. Next, we'll load the truck and ensure everything is in its best condition.
Contact us today for more information on our service or to find out how we can help make your life easier at Greenacres Junk Removal and Trash Haulers.
Here is a list of our services you can get at Greenacres Junk Removal and Trash Haulers:
---
Greenacres Junk Removal and Trash Haulers is the top company in Greenacres that offers the best residential and commercial junk removal services. Here's our additional services: