Fast Scrap Metal Junk Removal Services in Greenacres, Florida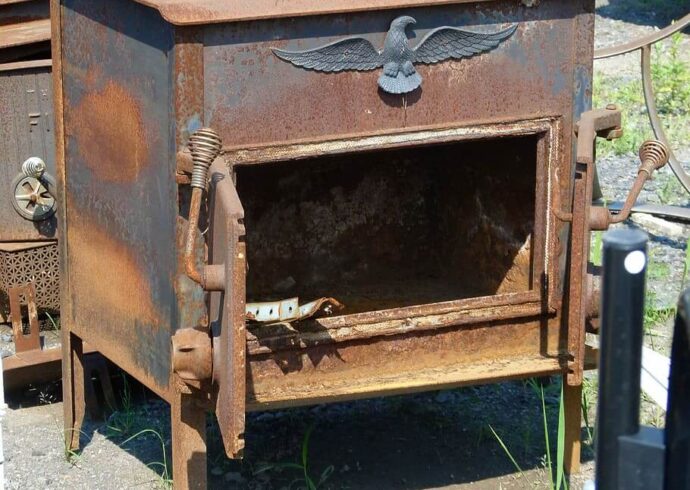 There are dozens of types of junk when you think about all the waste, trash, rubbish, and items you need to handle when you're working around this. Therefore, you will need to worry properly about how scrap metal junk removal should be handled if you don't want to, first, pollute the environment and, second, get hurt in the process. Finally, you need to make sure the items with this material are all being placed in the right areas, so you know the recycling is being done according to regulations and laws.
All your junk metal removal needs can be handled by us. We will also ensure that each piece is properly recycled or disposed of if it is damaged or too large since our company, Greenacres Junk Removal and Trash Haulers, works with the best facilities in the city for proper disposal.
We can pick up scrap metal at your home or business. The only thing we need to know is where the scrap metal is located so that we can assist you in the best possible way. This will enable us to manage the entire process and ensure that you are completely satisfied and that you won't have to continuously struggle with this entire process when you have us right here for all of it.
If you're worried about how much this will cost, everything depends on the volume and how you need us to handle the entire removal in no time. We will provide a custom estimate for this very reason.
We want you to know that we are serious about recycling. We will take all metal we can and transport it to either our facilities or to those of our partners that have the necessary equipment for proper recycling.
Scrap Metal Recycling Is the Dream Goal
When you decide to rely on us for this disposal, the scrap metal can be taken to a recycling facility after it has been sorted.
The metal is then cleaned and purified after we have moved and made sure that the pieces are in the best possible places. Finally, the metal is shredded into smaller pieces.
We usually have the facilities in our possession, so we can guarantee excellent disposal and recycling. If the facility isn't available, we can find the right people to use it and ensure that they reduce the waste once they have recycled the majority of the item.
The metal shred can then be placed in an industrial furnace to melt. Depending on how much metal is being recycled, this can take up to an hour or two hours, and we always make sure to process everything as long as it is needed.
The recycling facility will heat the melting metal and pour it into molds. There are many types to choose from, and you then just need to wait until everything hardens and how the entire disposal works.
Once the metal recycling facility creates easily-manipulated shapes, it can deliver the material to its final manufacturing site and work with it as needed and based on the form or shape it took.
Based on what is left and the amount of waste we have to manage, we will dispose of the rest properly and work to reduce it.
Throughout the whole process, you can only trust us. We will assist you in the removal. Our company will assess your items and make sure they are recyclable and you only need to get in touch with us at Greenacres Junk Removal and Trash Haulers today.
Here is a list of our services you can get at Greenacres Junk Removal and Trash Haulers:
---
Greenacres Junk Removal and Trash Haulers is the top company in Greenacres that offers the best residential and commercial junk removal services. Here's our additional services: