Fast Home Clean Outs & Services in Greenacres, Florida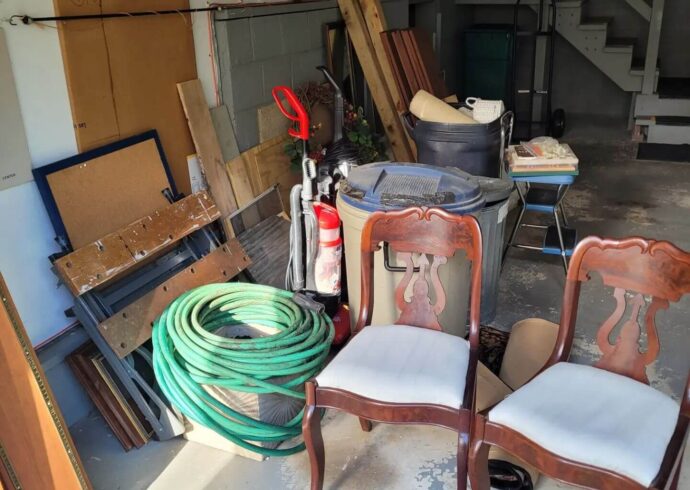 If you're thinking about going over home clean out since you need to declutter your property or maybe you're struggling with some items and junk, you will need some professional help so you can lift the items, load the trucks, make sure you know where you are moving them to, and focus on how you can dispose of them without harming the environment. For all this and more, our team at Greenacres Junk Removal and Trash Haulers can provide you with all the assistance you need, so you don't have to worry about anything else in this process.
Our home clean outs and junk removal services can be used to clean one room or the whole home, or just any residential property you have at this point, except for most apartments, as we have a different process for this. 
We can help you clean out multiple rooms, but not the whole house, if this is what you wish for as well. We have the equipment and the people to do the job in no time and ensure you don't have to worry about anything. We offer the best guarantee and will assist you with everything.
Our commitment to excellent customer service, reliable performance, and environmentally-friendly practices make us the best-rated junk removal company in the area, and we will focus on helping you get everything done in no time so the clean out is properly done and you won't have to go over it once or twice when this should be all done and properly handled the first time.
Our property cleaning services make it easy to finally clean out your entire space. We will organize and remove everything in your home. It won't cost too much, and we'll give you an accurate estimate, and we will make sure you have everything you need by the deadline.
All junk and other materials will be removed according to the law. We will also recycle all items and ensure that they go to transition centers.
Our services are quick and efficient, and they are affordable for small and large properties, so rest assured this comes with no problems at all for you.
Our Team at Greenacres Junk Removal and Trash Haulers Cleans the Room
We can offer a free estimate if you need to clean out your basement, bedroom, or home office, or just a specific space of the house so you don't feel overwhelmed or obligated to come for the full service.
All we need is to know where we're going and how we can help.
We are proud to offer high-quality customer services to those going through difficult times or simply because they want to clean out their home and get rid of all the junk. Any unwanted items that have been left on estate properties can be taken care of by us, and we will make sure to move everything to the best centers and facilities.
Our team can offer a fast and affordable solution for tenants who have left behind junk and possessions. 
Contact us for a free estimate or to have the entire clean out done by our staff right away.
A customized estimate will determine how each aspect of housecleaning is done, including how to dispose of junk and other unwanted items, and you won't have to hire us just because of us providing you with the quote.
Here is a list of our services you can get at Greenacres Junk Removal and Trash Haulers:
---
Greenacres Junk Removal and Trash Haulers is the top company in Greenacres that offers the best residential and commercial junk removal services. Here's our additional services: